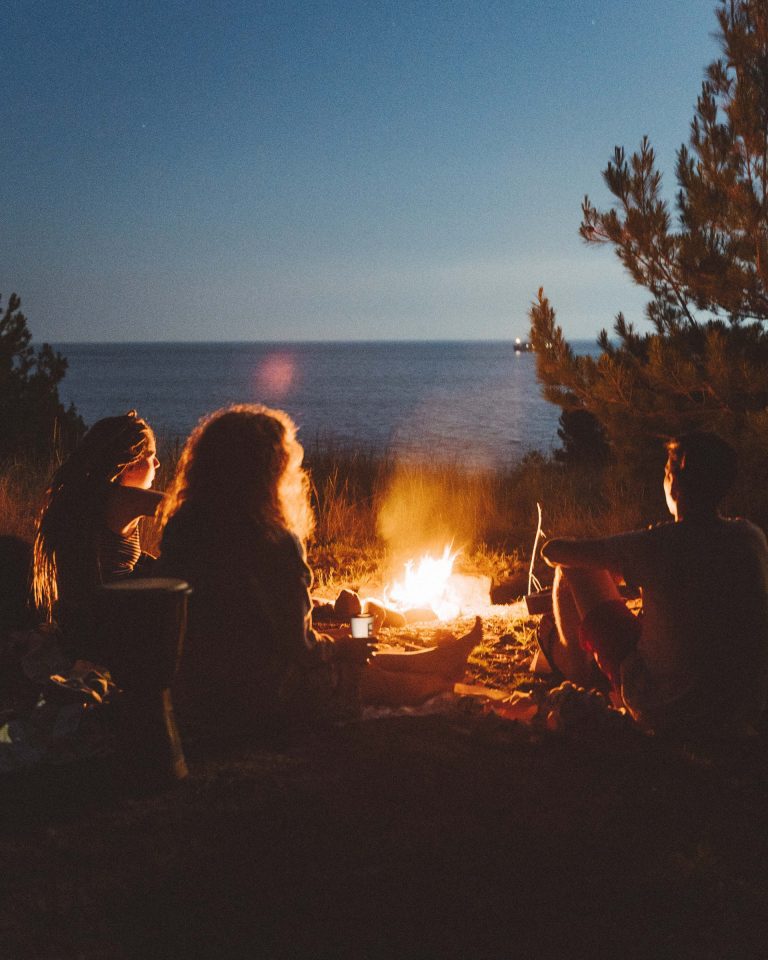 Do you want to turn the cooler evenings into the ultimate relaxing chillout sessions with good food and good company? If so, then you need to get the latest UK garden trend for this autumn and winter and get a fire pit BBQ.
The irresistible warmth and glow of the open fire will give make even the coldest evenings more fun in your garden.  And not only can the garden fire pit heat you all but you can get some cooking done on them too if you buy the right one!The right BBQ fire pit can be fired up to toast some marshmallows or cook everything from a few burgers to a meaty steak.  
We have been building our outdoor entertainment area up, during and post covid, and the Fire pit BBQ was a total must have piece.  We have gone for the Dawoo fire pit BBQ (our star buy) as its great value for money, strong and has a large cooking area (plus it can be a beer cooler in summer!).  However there are simply loads of styles and types to choose from so I hope our bbq fire pit buyers guide helps you find the right one.  
If you're ready to transform your yard/patio/garden into a relaxing and entertaining zone by getting your fire pit BBQ right now, here are our red hot top buys:
When looking to buy the best fire pit BBQ, you should try answering some key questions:
1. What type of BBQ fire pit would suit your needs the best?
2. What should be its size and shape?
3. What material should it be made of?
4. What's your budget for a BBQ fire pit?