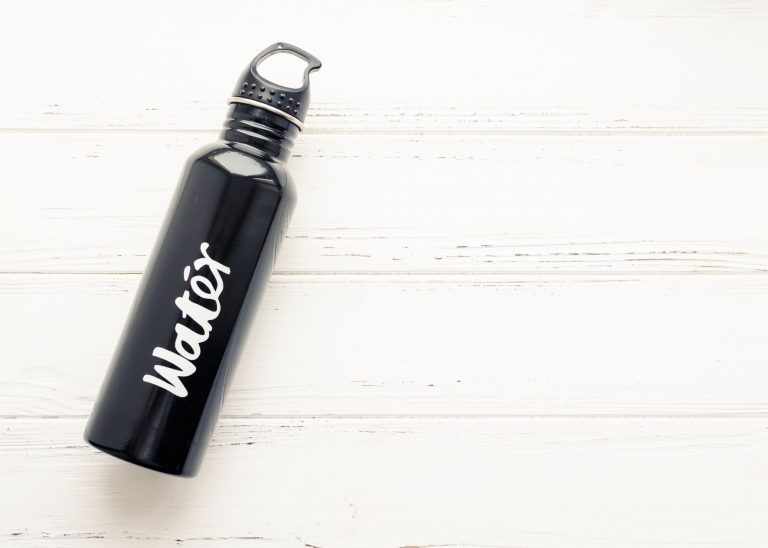 Water bottles…why do you need one?
There are a few reasons to invest in a refillable bottle but here are some of my favourites:
They save you money in the long term! Why keep buying expensive bottled water when you can just fill and go? 
They're a sustainable option, and you can feel good in the knowledge that you're doing your bit to reduce plastic waste.
Many versions are insulated, and will keep your drinks deliciously cool and fresh.
Invest in a sturdy bottle and it will last and last. Modern water bottles come in a huge range of colours and designs too, and you can pick a size that's convenient for you and suits your needs. There are family sized bottles, and smaller versions for kids or for popping in your lunch bag.
And of course you're not limited to filling it with water. Squash, fruit juice, smoothies – even a cheeky splash of wine if the mood takes you!
Click here to learn why we think having a reusable water bottle is one of life's essentials!
And check out these top picks below – there's something for all needs and budgets! From durable HydroFlask water bottles to trendy Chilly's versions or cute, budget bottles for kids – have a browse!
Hydro Flask - will last you a Lifetime...
See our dedicated Hydro Flask bottles page here – but in short these great bottles are some of the best I've came across for quality and sheer durablity. They're a bit of a pricier option than some of the others, but are well worth the investment as they'll last you for YEARS. Hydro Flask water bottles keep your drinks piping hot or refreshingly cold, and they do a range of everything from travel mugs to wine tumblers! 
Chilly's - the Funkiest Designs!
The original iconic Chilly's bottles are still bestsellers – and with the range of gorgeous designs on offer it's easy to see why! Chillys bottles keep your dringks hot or cold – whatever you need. They come in a range of sizes, with the smaller versions being perfect for popping into your (or your child's) lunch bag.
One of the most popular materials, metal water bottles are strong and sturdy, and the insulation is great for keeping your drink cool. They'll generally also keep your hot drinks warm too, as most types have a vacuum seal and double-walled insulation. A versatile picnic staple!
There's some truly awesome eco-picnic gear on the market these days. It's no exception when it comes to water bottles, from those crafted from sustainably sourced, eco-friendly materials to companies giving back to society and donating part of the price to a good cause. 
Some people just don't like drinking from a metal bottle. If that's the case, I'd heartily recommend a glass version. My favourites are the type with a sleeve for ease of carrying, and there are some great infuser options too if you want a healthy drink with a bit of zing!
According to some studies, it's claimed drinking from a pure copper bottle can benefit your immune system, aid digestion, improve joint health, iron absorption, thyroid health and much more! I have a friend who swears by copper bracelets, bottles and kitchenware for her arthritis, and I do think there's something in this. Copper bottles are generally beautifully crafted too!
BPA Free Plastic Water Bottles
Exposure to BPA (Bisphenol A) has been a concern because of possible health effects of the chemical on health – it's been linked to high blood pressure, effects on the brain and even cancer. I would always check when I'm buying plastic for a BPA free version, and it's no exception with water bottles!
Plastic water bottles are among the most popular type of bottle – especially for kids as they're a sturdy, cheap and cheerful school-lunchbox option! They're also great if you like to infuse your drinks with fruit or flavouring.
A lunchbox staple, many of these have removable components that can be easily replaced to prevent you having to buy a whole new bottle – like with the fabulous Camelbak water bottles! They also come in a range of kid-approved designs, and are specifically sized for little hands!
Quickly before we go into recommending picnic seating, here are quick links to our other picnic essentials on the site.  If you have all these, you are sure of the perfect picnic!
Can you think of another essential picnic item I need to include? If so, drop me a line in the comments.
Latest posts by Alexandra
(see all)
Last update on 2023-12-03 / Affiliate links / Images from Amazon Product Advertising API
This product presentation was made with AAWP plugin.