School Holiday Entertainment for the Whole Family That Won't Break the Bank
Hello to all parents and guardians out there! Summer has arrived, and we're all aware of what that entails – our little (and not so little) ones are home and raring to dive into some fun! However, keeping the kids entertained doesn't have to mean emptying your wallet. We've compiled a list of ten budget-friendly summer activities for kids that will keep them engaged and delighted. The cherry on top? Every single one of these activities is perfect for a picnic!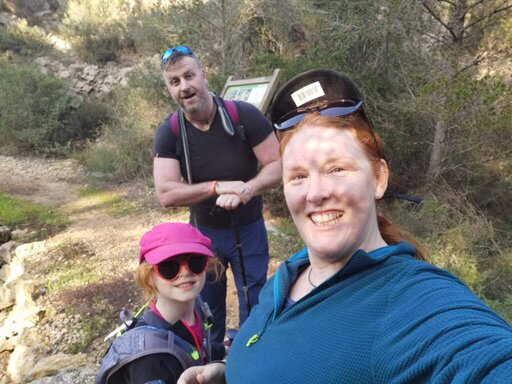 For my family, summer is the season we cherish the most because it's when we strengthen our family bonds! Our preferences are simple – enjoyable day trips to the zoo, beach, or museum, always accompanied by our trusty picnic lunch!
We're big fans of board games, so we never forget to pack favourites like Uno or Mexican Train during our holidays. Whenever we're travelling, we also make it a point to find an exciting class or activity that we can all participate in together, such as chocolate making, ATV riding, or even a day-long boat trip for some scuba diving.
But enough about what the Watsons get up to. Let's move on to some suggestions that your family can enjoy, regardless of what the unpredictable British summer weather throws your way! The best part is that all these suggestions are mindful of your budget…
Ten Budget-Friendly Summer Activities for Kids
1. Explore the Young V&A Museum
First on our list is the Young V&A Museum. This interactive museum is a treasure trove of fun and educational exhibits that will entertain your kids for hours. From art workshops to storytelling sessions, there's something for every young explorer. And guess what? It's the perfect place for a picnic! Pack your picnic basket with sandwiches, fruits, and drinks, and enjoy a lovely meal in the museum's picnic area. Don't forget to bring your picnic blanket for comfortable seating!
2. Enjoy an Overnight Family Getaway
Who said vacations have to be expensive? Numerous places in the UK offer affordable overnight stays for families. From camping in the countryside to staying in a cosy cottage, these getaways offer a unique experience that your family will cherish. Pack your picnic blanket and snacks, and you're ready for a mini-adventure! Remember to bring your picnic cooler to keep your food and drinks fresh.
3. Experience a Museum Sleepover
Imagine exploring a museum after hours, participating in fun activities, and sleeping amongst the exhibits. Sounds exciting, right? Many museums across the UK offer sleepovers that your kids will love. They'll participate in workshops, watch films, and even go on a behind-the-scenes tour! Don't forget your picnic backpack for some midnight snacks!
4. Visit a Theme Park for Toddlers
Theme parks aren't just for older kids. Several theme parks in the UK are perfect for toddlers, including Thomas Land and Peppa Pig World. These parks offer a variety of rides and attractions that are suitable for young children. Pack a picnic lunch in your insulated cooler bag, and you're all set for a fun day! Don't forget to bring plenty of water and sunscreen.
5. Try an Escape Room for Kids
Escape rooms can be a fun and challenging activity for older kids. Many escape rooms across the UK are designed specifically for children. They'll have to solve puzzles, find clues, and work together to escape. It's a great way to develop their problem-solving skills and teamwork. And, of course, celebrate your escape with a picnic basket!
6. Splash Around in a Pool
Many swimming pools across the UK have slides and water flumes that kids will love. Check out the top swimming pools in the UK. These pools offer a fun and refreshing way to beat the summer heat, from wave machines to lazy rivers. Don't forget to pack your waterproof picnic blanket for a poolside picnic!
7. Take Advantage of the National Lottery Days Out Offer
The National Lottery offers discounted days out at various attractions across the UK. Check out the National Lottery Days Out offer for more information. You could visit a zoo, a historic castle, or even a theme park at a discounted price. Pack your picnic essentials and take a folding trolley to make everything easy to carry (including the kids!)!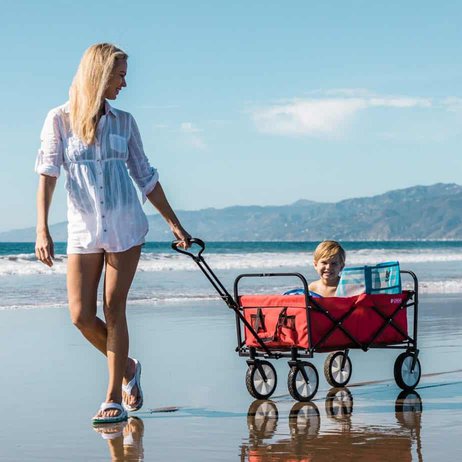 8. Get Creative with Arts & Crafts at Home
There are numerous arts and crafts activities that kids can do at home, such as making slime, creating junk models, and colouring in butterflies. Check out these arts & crafts ideas. These activities keep the kids entertained and help develop their creativity and fine motor skills. And why not picnic in your backyard while you're at it? Lay down your picnic blanket, serve homemade sandwiches and fresh fruits, and enjoy the beautiful summer weather.
9. Have Fun with Indoor Activities on Rainy Days
Rainy day? No problem! There are plenty of fun indoor activities for kids, such as telling jokes, playing games, and more. Check out these indoor activities. You could set up a treasure hunt, have a movie marathon, or even build a fort! And yes, indoor picnics are a thing! Spread your picnic rug on the living room floor, serve snacks, and have a fun indoor picnic.
10. Join a Local Parent and Toddler Group
These groups offer an excellent way for parents and kids to socialise and participate in fun activities. Find a local parent and toddler group near you. These groups often organise activities like storytime, sing-alongs, and craft sessions. And why not arrange a group picnic? It's a great way to socialise with other parents while the kids have fun.
We hope you found these ten budget-friendly summer activities for kids helpful. Remember, the best activities often allow kids to learn and explore while having fun. So pack your picnic basket, grab your blanket, and prepare for a fun and adventurous summer!
We'd love to hear about your summer adventures! Share your experiences in the comments below or on our social media pages. And if you found this post helpful, don't forget to share it with your friends and family.
For more tips on budget-friendly family activities, check out our other blog posts, like our guide to the perfect beach day.
Latest posts by Alexandra
(see all)