Get outdoors for some family fun with these great British hiking trails
Hello, fellow adventurers and nature enthusiasts! I'm Alexandra, your guide to all things picnic and now the best UK walks for beginners. As a mother, wife, and avid lover of the great outdoors, I've found that there's nothing quite like a good walk to lift the spirits and bring the family closer together.
After the birth of my child, I suffered from a pelvic injury that made it challenging to engage in high-impact activities. That's when I discovered the joy and therapeutic benefits of hiking. With my trusty walking poles in hand, I ventured into the beautiful landscapes our country offers, and I haven't looked back since.
Walking has become more than just a form of exercise for me. It's my time to reconnect with myself, breathe in the fresh air, and marvel at the beauty of nature. It's also a time for my family to come together, away from the distractions of our daily lives. Every week, my husband, our little one, our two dogs, and I set out on a new trail, each one is an adventure waiting to be discovered.
I've found that these easy walks have not only improved my physical health but also profoundly impacted my mental well-being. The tranquillity of the outdoors, the rhythmic pattern of our steps, and the shared laughter and conversations along the way have become a source of joy and relaxation for all of us (and a great way to get away from our screens).
So, whether you're an experienced hiker or a beginner looking to dip your toes into the hiking world, I invite you to join me on this journey. Let's explore the great British outdoors together, one step at a time with these top 12 beginners family walks.
Benefits of Walking as a Family
Walking is more than just a simple activity; it's a gateway to numerous benefits that can enhance your family's overall well-being. Here are some of the key advantages of incorporating regular family walks into your routine:
Health Benefits
First and foremost, walking is a fantastic way to keep fit and healthy. It's a low-impact exercise that people of all ages can enjoy. Regular walking can help maintain a healthy weight, strengthen the heart, increase energy levels, and improve balance and coordination. It's a great way for children to burn off energy and build physical strength.
Mental Well-Being
Walking isn't just good for the body; it's also beneficial for the mind. Being outdoors, especially in green spaces, can significantly improve mental health. It reduces stress, helps us relax, and boosts our mood. It can improve concentration and provide a break from screen time for children.
Family Bonding
Walking together provides an excellent opportunity for family bonding (see our ideas below for how to get kids engaged with walking). It's a time when you can talk, share, and connect without distractions. It's also a chance to create shared memories and traditions that your family will cherish.
Fun and Adventure
Every walk is a new adventure. Whether you're exploring a local park or venturing on a trail, there's always something new to discover. It's a chance to spark your children's curiosity about nature and the world around them.
Budget-Friendly Activity
Walking is a budget-friendly activity. Apart from a good pair of walking shoes and perhaps some basic waterproof gear, it doesn't require any special equipment or expensive memberships. It's an activity that's accessible to everyone, regardless of budget.
Education and Learning
Walking can also be an educational experience. It's a chance to teach children about nature, geography, and even history, depending on where you're walking. It's learning made fun and 100% interactive without being on a screen.
Incorporating regular family walks into your routine is a simple yet powerful way to enhance your family's health, happiness, and connection. For us its part of our digitals down day, so every sunday we put screens down and just do nature, cooking and fun family things. It helps us chill, talk and connect as a family.
So, are you ready to lace up those walking shoes and step out into the great outdoors? lets find you some amazing walks and trials to hit that are all perfect for beginners and familys.
Top 12 beginner-friendly hikes in the UK.
Based on the survey results and the information gathered from various websites, here are the top 12 beginner-friendly hikes in the UK:
Hadrian's Wall Path, Northern England

Location: Northern England
Difficulty: 2/5
Length: 84 miles
Estimated Time: 6-7 days
Description: This historic trail follows the line of Hadrian's Wall, a UNESCO World Heritage Site. It's a fantastic option for families who are interested in history. The path is well-marked and offers stunning views of the English countryside. There are also plenty of interesting historical sites to explore along the way, such as Roman forts and museums.

Helvellyn via Striding Edge, Lake District

Location: Lake District, England
Difficulty: 3/5
Length: 5 miles
Estimated Time: 3-4 hours
Description: This is a more challenging hike but is still suitable for beginners who are up for a bit of an adventure. The trail includes a thrilling scramble along Striding Edge, but the effort is rewarded with breathtaking views from the summit of Helvellyn, one of England's highest peaks. This hike is best suited for families with older children.

Ben A'an, Scotland

Location: Scotland
Difficulty: 2/5
Length: 2.25 miles
Estimated Time: 2-3 hours
Description: Ben A'an is one of the most popular hikes in Scotland, and for good reason. The trail is relatively short but steep, leading to a summit that offers stunning views of the surrounding lochs and mountains. It's a great option for families who are new to hiking and want to experience the beauty of the Scottish Highlands.

Arthur's Seat, Scotland

Location: Edinburgh, Scotland
Difficulty: 1/5
Length: 3 miles
Estimated Time: 2 hours
Description: Located in the heart of Edinburgh, Arthur's Seat offers a quick escape to nature. The trail is easy to follow and leads to a summit that offers panoramic views of the city. It's a great option for families who are visiting Edinburgh and want to combine sightseeing with a bit of outdoor activity.

Malham Cove, Yorkshire Dales

Location: Yorkshire Dales, England
Difficulty: 1/5
Length: 4.5 miles
Estimated Time: 2-3 hours
Description: This circular walk in the Yorkshire Dales is perfect for families. The trail leads to Malham Cove, a stunning limestone formation that has been featured in films like Harry Potter. The path is well-maintained and there are plenty of spots to stop for a picnic.

South Downs Way, Southern England

Location: Southern England
Difficulty: 2/5
Length: 100 miles
Estimated Time: 8-10 days
Description: The South Downs Way is a long-distance trail that offers a variety of landscapes, from rolling hills to picturesque villages. The trail is well-marked and can be tackled in sections, making it a great option for families who want to try a multi-day hike.

Thames Path, Southern England

Location: Southern England
Difficulty: 1/5
Length: 184 miles
Estimated Time: 14-18 days
Description: The Thames Path follows the famous River Thames from its source to the sea. The trail is flat and easy to follow, making it a great option for families who are new to long-distance hiking. There are plenty of interesting sites along the way, including historic towns, beautiful gardens, and iconic landmarks like the Tower of London.

Pembrokeshire Coast Path, Wales

Location: Wales
Difficulty: 3/5
Length: 186 miles
Estimated Time: 12-15 days
Description: The Pembrokeshire Coast Path offers some of the most stunning coastal scenery in the UK. The trail can be challenging in parts, with some steep climbs and descents, but the views are well worth the effort. There are plenty of beaches, coves, and cliffs to explore along the way, making it a great option for families who love the sea.

The Old Man of Coniston, Lake District

Location: Lake District, England
Difficulty: 2/5
Length: 6 miles
Time: 3-4 hours
Description:The Old Man of Coniston is a fantastic choice for families and beginners. The trail is well-marked and offers a gentle ascent, making it accessible for those new to hiking. The 6-mile round trip takes about 3-4 hours to complete, providing ample time to enjoy the stunning views of the Lake District. The trail also passes through old mining ruins, adding an educational element to the hike.

The Quiraing, Isle of Skye

Location: Isle of Skye, Scotland
Difficulty: 2/5
Length: 4.2 miles
Time: 2-3 hours
Description:The Quiraing on the Isle of Skye is a magical landscape that will captivate the whole family. The 4.2-mile trail is relatively easy, with some steep sections that are manageable for beginners. The hike takes about 2-3 hours, and along the way, you'll be treated to views of dramatic cliffs, hidden plateaus, and unique rock formations. It's like stepping into a fantasy world!

Pen y Fan, Brecon Beacons

Location: Brecon Beacons,
WalesDifficulty: 2/5
Length: 4 miles
Time: 3-4 hours
Description: Pen y Fan is the highest peak in South Wales and offers a rewarding hike for families and beginners. The 4-mile circular walk starts at a high elevation, making the climb to the peak very manageable. The trail is well-maintained and offers stunning views of the surrounding moorland. It's a great place to introduce kids to the joys of hill walking.

The Ridgeway, Southern England

Location: Southern England,
Difficulty: 2/5,
Length: 87 miles,
Time: 6-8 days,
Description:The Ridgeway is an ancient trackway that has been used for over 5,000 years. Today, it's a popular long-distance trail that offers a variety of landscapes, from open farmland to wooded hills. The trail is relatively flat and well-marked, making it a great option for families who want to try a multi-day hike. The 87-mile trail can be tackled in sections, and there are plenty of campsites and B&Bs along the route. It's a fantastic way to immerse yourself in Southern England's history and natural beauty.
That concludes our list of the Best UK walks for beginngers – did you find one you want to try? let us know in the comments below.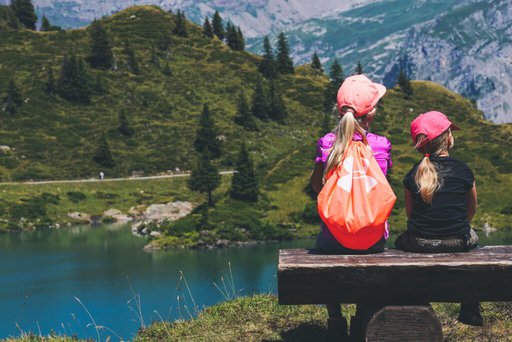 Tips for Hiking with Kids
As a mum myself, I understand the challenges of keeping kids engaged during a hike. It can be a bit of a balancing act, but with a little creativity, hiking can become a fun and rewarding activity for the whole family. Here are some tips that have worked for me:
Make it an Adventure: Kids love adventures. Turn your hike into a treasure hunt or a quest. You could create a simple map or list of things to find along the way. It could be a particular type of leaf, a bird, or a landmark. This gives them something to focus on and keeps them excited about what's around the next bend.
Play Games: Games can make the walk more fun. 'I Spy' is a classic that can be adapted to the outdoors. 'Spot the Bird' or 'Name that Tree' can also be entertaining and educational. My family loves playing 'The Alphabet Game' where we try to spot something beginning with each letter of the alphabet.
Take Breaks: Kids tire more easily than adults, so plan for regular breaks. Find a nice spot for a picnic or just to rest and enjoy the view. Use this time to check in with your child, see how they're feeling, and make sure they're staying hydrated.
Pack Snacks: Never underestimate the power of snacks. When my daughter starts to get a bit grumpy, I know it's time for a snack break. I usually pack her favourites (and hubbys) along with some healthy options. Remember, hiking is energy-intensive, so it's okay to have a treat!
Encourage Them: Kids, like adults, enjoy feeling accomplished. Encourage them by setting small goals along the way, like making it to the next landmark. Celebrate when they reach it. This helps them see their progress and keeps them motivated.
Equip Them: Give your child their own small backpack with a water bottle, snacks, and maybe a map or a compass. This gives them a sense of responsibility and makes them feel like a real hiker.
Let Them Lead: If the trail is safe, let your child take the lead. This can be a real confidence booster. It's also a good opportunity to teach them about trail etiquette and navigation.
Remember, the goal is to make hiking fun and enjoyable so that your child will want to do it again. So, keep it light, keep it fun, and enjoy this special time with your family in the great outdoors. Happy hiking!
Essential Gear for New Hikers
Embarking on your first hiking adventure is an exciting prospect. But before you hit the trails, it's important to be prepared with the right gear. Having the appropriate equipment can make your hike safer, more comfortable, and ultimately more enjoyable. Here are some essential items that every new hiker should consider:
Walking Poles: As someone who has experienced a post-pregnancy pelvic injury, I cannot stress enough the importance of walking poles. They provide stability and support on all types of terrain, reducing the impact on your knees, legs, ankles, and feet. They're especially helpful when navigating steep inclines or uneven paths.
Hiking Boots: A good pair of walking boots is a must. They provide the necessary ankle support and have soles designed to grip onto various surfaces, reducing the risk of slips and falls. When choosing hiking boots, look for ones that are waterproof, breathable, and fit well. Also invest in good walking socks to keep you blister free – for kids these can be critical to preventing moans on a walk.
Backpack: A comfortable picnic backpack is essential for carrying your gear. Look for a Rucksack with padded straps and a hip belt to distribute the weight evenly across your body. It should also have multiple compartments to help organise your gear.
Hydration Pack/Water Bottle: Staying hydrated is crucial when hiking. A hydration pack, hydro flask or a reusable water bottle is a must-have. Hydration packs are great as they can hold a large amount of water and allow you to drink hands-free.
Navigation Tools: Even on well-marked trails, having a map and compass is a good idea. For tech-savvy hikers, a GPS device or a smartphone with a reliable hiking app can also be useful. Remember to keep these devices charged and consider bringing a portable charger.
Weather-Appropriate Clothing: Dress in layers so you can easily adjust to changing temperatures. A waterproof jacket is a good idea in case of rain, and a hat and sunscreen are essential for protecting against the sun.
First Aid Kit: A basic first aid kit should include band-aids, antiseptic wipes, tweezers, medical tape, and pain relief medication. It's also a good idea to include specific medication if you or any of your family members require it.
Snacks: Hiking can be energy-intensive, so pack some high-protein snacks to keep your energy levels up. Nuts, dried fruit, and energy bars are all good options.
Remember, the key to a successful hike is preparation. So, gear up and get ready to explore the great outdoors!
Hiking Apps, Maps, and Books
Whether you're a tech enthusiast or a traditionalist, there are plenty of resources available to help you plan your hikes and navigate the trails. Here are some recommendations:
Hiking Apps:
AllTrails: This is one of the most popular hiking apps available. It provides trail maps, reviews, and photos from a community of millions of hikers. You can filter trails by difficulty, length, and rating to find the perfect hike for your family.
OS Maps: This app by Ordnance Survey offers detailed mapping of all of the UK. It's great for planning routes and has a handy feature that allows you to see your exact location on the map.
ViewRanger: This app offers detailed topographic maps and has a Skyline feature that uses your phone's camera to identify peaks and places in the landscape.
Maps and Guidebooks:
Remember, while digital resources are incredibly useful, it's always a good idea to carry a physical map and compass as a backup. Happy planning!
Embrace the Outdoors with Your Family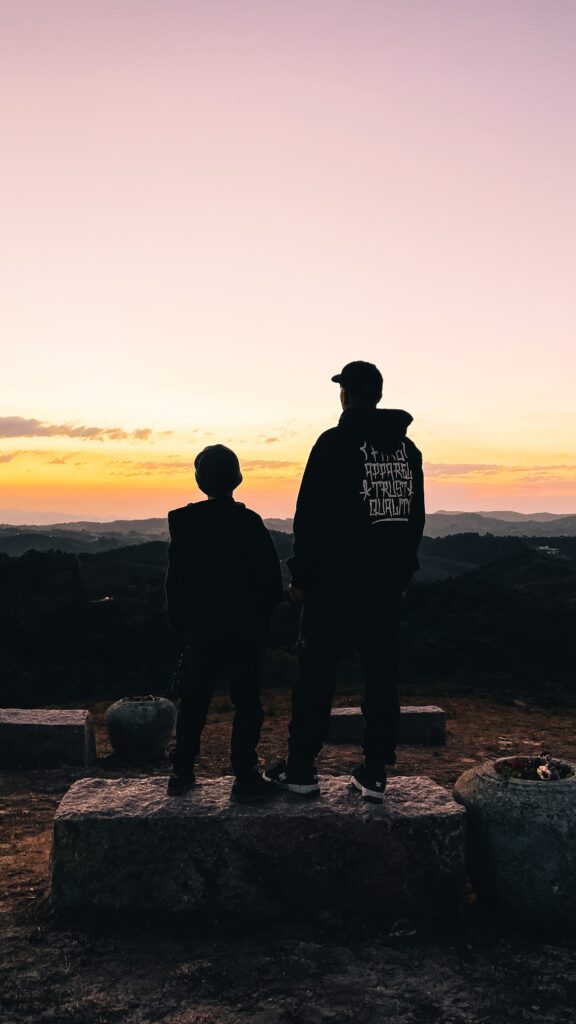 Embarking on hiking adventures as a family is an incredible way to connect with nature, create lasting memories, and enjoy the many benefits of walking together.
From the breathtaking landscapes of the Lake District to the rugged beauty of Scotland, the UK offers a wide range of beginner-friendly hikes that are perfect for families.
Remember to prepare yourself with essential gear, utilize helpful resources like hiking apps, maps, and guidebooks, and make the experience engaging for your kids by incorporating games and activities.
So, why wait? Lace up your hiking boots, pack your backpack, and embark on an adventure that will bring your family closer and create cherished moments. Discover the wonders of the UK's scenic trails and let the beauty of nature inspire you.
To stay updated with new walk and hike ideas and access money-saving offers for family days out, sign up for our newsletter today. Be the first to receive exciting updates and exclusive content by visiting our website and entering your email address.
Happy hiking, and if you think we missed any great UK walks for beginners, please add them in the comments box below.
Latest posts by Alexandra
(see all)