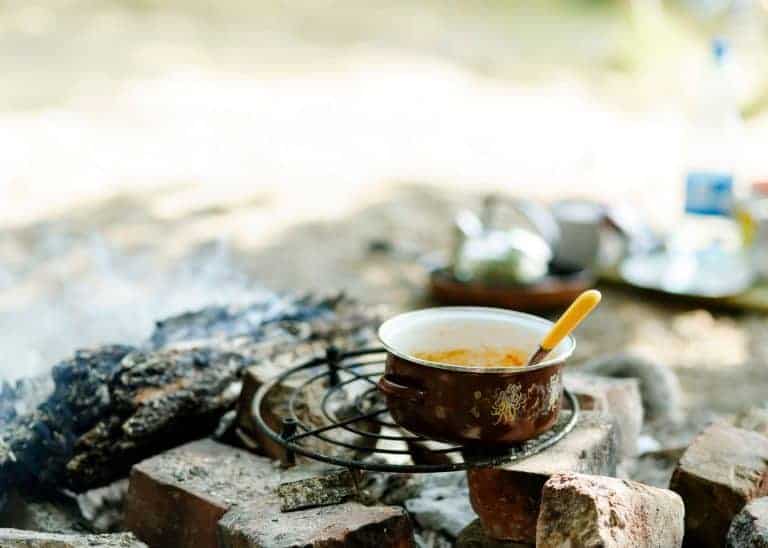 Sometimes you want to have a bit of a heartier outdoor meal. This is where BBQ and outdoor cooking equipment comes in.  Let's just think – is there anything more appetising than the smell of fresh food sizzling away on the BBQ?
if the image you have in your head is still of the cheap, disposable BBQs you used to pick up in the supermarket in the summer then think again – there are a lot of options in this area! Cooking options for the outdoors now include Gas BBQ, Electric BBQs, Dual Fuel BBQs as well as that traditional charcoal BBQs.  Heck you can even buy Indoor BBQs now!
The same goes for outdoor stoves – you can choose from anything from the traditional 'camping' stove to full sized hotplates. There's something to need everyone's needs. The smallest of these can be packed away in your picnic basket, and others fit neatly into the boot of a car, or have their own storage and carry bag.
Need some inspo for what to serve? Check out our range of picnic food ideas, and also our reviews of electric coolers – the ideal companion for keeping your food perfectly fresh until you're ready to cook it.
There are also some wonderful electrical gadgets out there – from electric cool boxes, to cool boxes for the car and heating lunch-boxes that run off of your car battery!
Or are you in the market for an investment – a family-sized BBQ for outdoor eating at home? I've got you covered with some best-sellers, including from my personal favourite brand Weber!
Take a look at some of the best sellers in the BBQ and Outdoor cooking categories:
Best Charcoal BBQs and 'Smokers'
Best Electric and Car Coolboxes
We added these here are you might well need a cool box or two if you are off eating out.  We use an electric cool box on camping trips as it keeps everything cooler longer.  These are just a few of the huge selection of cool boxes for cars, trip and camping you can get.  See all our recommendations on electric cool boxes here.
Quickly before we go into recommending picnic seating here are quick links to our other picnic essentials on the site.  If you have all these you are sure of the perfect picnic!
Can you think of another essential picnic items I need to include? If so drop me a line in the comments.
Latest posts by Alexandra
(see all)