Sun Shade Solutions: Explore the Best Beach Tents & Windbreaks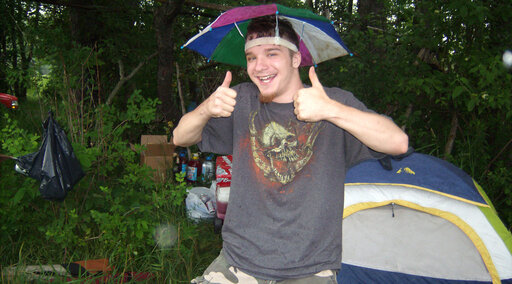 With redheads in our family, portable shade is ALWAYS at the top of our picnic packing list. Wearing an umbrella on our heads would look uncool, so we are always on a mission to find the best beach tent.
We want to ensure every beach or away day is perfect, packing the best picnic chairs, windbreaks, beach umbrellas and a robust and wind-resistant beach shelter tent.
When buying a beach tent, we look for something small and lightweight to carry, easy to put up and fast to pack away (a pop-up beach tent)! I like the Neso Beach Canopy for being lightweight and easy to carry as it fits in my Picnic Backpack easily. However, we want it to be large and roomy when unpacked and able to fit the four of us in as the day grows hotter!
My beach shelter also has to fit in our electric cool box (or cool bag rucksack), luxury picnic baskets and foldable picnic table (yes, there are sun tents which have the height to have you seated at a picnic table). And add in a beach trolley to carry it all!
We need them to have the best SPF (sun protection factor) and be waterproof if possible so we can shelter if the weather goes wild. Another thing I look for in my beach canopy is a built-in groundsheet to keep the sand out . These are always a huge help as it adds to your overall picnic eating space if you have not brought a folding picnic table!
Protection is paramount. We always ensure our tents offer the best SPF and, if possible, are waterproof – because who knows when a sunny day might turn into a sudden downpour? A built-in groundsheet is a must for us to keep the pesky sand at bay. Throw in a cosy picnic blanket, and you've got the perfect setting.
Wondering which beach tents get our seal of approval? Check out our top picks below. We've delved deep into each option, covering everything from the best baby beach tent to expansive xl beach tents. Oh, and just a heads up – I earn from qualifying purchases as an Amazon Associate. Read on for our detailed reviews of each best-in-class,
For more advice on buying a beach tent, click here for our in-depth sunshade buyers guide.
QUICK PICK OF THE BEST BEACH TENTS & SUN CANOPIES FOR 2023
I recommend these pop-up beach cabanas and sunshades as the UK's best beach tents based on their:
UV Rating
Portability
Fixing mechanism (tent pegs or sandbags)
Size
Best Baby Beach Tent
2023´s best baby beach tent is the Zenopilge Baby Sun Tent. We have chosen this modelfrom a huge selection of pop-up baby tents for having the best sun protection factor, built-in ground sheet and cooling ventilation. 
BEST BABY BEACH TENT – ZENOPILGE
【UV PROTECTION】The beach tent is lined with a UPF 50+ protective material and waterproof fabric, which can effectively prevent you from getting sunburned and protect from strong sun's ray on the beach
【VENTILATION DESIGN】Excellent ventilation! Great airflow provides by 2 large side mesh windows. This beach tent sun shelter pop up creates your own HUT canopy
【OPEN IN ONE SECOND】No need assemble, no need waste time. You can open it in one second. Bring our pop up beach tent to give your families a magic, the foldable design will not worry about how to store
After hours of scouring through countless pop-up baby tents, I finally found the one for me. Out of the myriad of options, this particular model caught my eye with its top-notch sun protection, handy built-in ground sheet, and impressive cooling ventilation.
What I love about this baby beach tent is its UPF 50+ lining. As a parent, nothing is more important than my child's safety, and this tent gives me the peace of mind I need. Knowing my little one and my little nephews are shielded from harmful sun rays, I can relax, ensuring our beach outings are always sunburn-free.
But the real gem here is the unique ventilation design. The two large side mesh windows ensure excellent airflow and create this cosy, canopy-like atmosphere. It feels like my baby has their own personal oasis, protected from the sun yet still basking in the beach's cool breeze.
The convenience factor is off the charts! The one-second pop-up feature is nothing short of a miracle. No more wrestling with tent poles and confusing instructions. With this tent, I'm set up and ready in a heartbeat.
And even though it's super lightweight (just 1kg!), it's sturdy. The high-density flat wire pole and the six pegs give it truly reassuring stability. It's like my baby has their own little fortress, safe and secure.
I also adore how portable this tent is. With its carry bag, it's a cinch to take anywhere. This tent is always with me for beach trips, park outings, and hikes. And if the weather's not on our side? It's the ideal indoor play tent for the kids!
In conclusion, if you're like me and have been searching for that perfect baby beach tent, your quest might end here. This tent offers cool, all-day shade and blends comfort and safety. I'm over the moon with my purchase and can't recommend it enough.
Our runner-up baby beach tents included the Glymis baby beach tent for its fun built-in paddling pool. I am also a huge fan of the Wolfwise Baby Sun Tent, as it has room for the family and 50 Plus sun protection.
Best Two Person Beach Tent
The 2023´s best beach tent for two people (or kids) is this model from Wolfwise.
Living just ten minutes from the beach, my family and I are regular beachgoers. As a family of three – my partner, our little girl, and me – we've had our fair share of beach tents. But our two-man beach tent? It's a game-changer. Whether it's a full family day out or just a date day for us, we adore it.
BEST TWO PERSON BEACH TENT – WOLFWISE
UPF 50+ & Water Repellent: The tent bottom is made of PE cloth to make it more wear-resistant. The main fabric is polyester with 50+ UV protection grade, making it block up to 98% of the sun's harmful UV rays. The water repellent fabric will keep you dry and relaxed in rainy days.
Sand Bag In 4 Corners: This beach tent is designed with four sandbags in four corners to enhance its stability. The extra four stakes and windropes fasten the tent to protect it from being blown down by the breeze, which has stronger windproof function.
Natural Ventilation & Extendable Floor: The beach tent features 3 high-density mesh windows combined with extendable floor to deliver 360-degree ventilation, and keep the inside cool. Through the windows, you can enjoy the beautiful beach scenery with your family or entertain the children freely on a delightful summer afternoon.
One of the things we love most about this tent is its portability. It's so convenient whether taking our campervan or just popping it in the car's boot. Setting it up is a breeze, and packing it away? Even easier!
The UPF 50+ protection is a major plus, especially with our little one. It blocks up to 98% of harmful UV rays, ensuring our beach days are sunburn-free. And the water-repellent fabric? It's been a lifesaver on those unexpected rainy days, keeping us dry and cosy.
The sandbags in each corner and the additional stakes and wind ropes give the tent such stability. We've been through some windy days, and this tent has stood firm.
Ventilation is another highlight. The three high-density mesh windows and the extendable floor offer a 360-degree ventilation system. It's so refreshing inside, and the extendable floor lets us stretch out and enjoy the beach view.
Space-wise, it's perfect for us. Measuring 82.7" x 45.3" x 49.2", it comfortably fits all three of us, with room to spare. The internal pockets are a neat touch, great for storing our essentials.
Lastly, the tent's lightweight design is a dream. It's travel-friendly and weighing just 4 pounds and folding down to a compact size. The carrying bag it comes with makes transportation even more effortless.
In conclusion, this one's a winner if you're looking for a beach tent that ticks all the boxes. It's been a fantastic addition to our beach trips, and I can't recommend it enough.
I also love the Zenph Pop-Up tent as it's waterproof and a POP-UP BEACH TENT in seconds. Another top pick was the Asteri Beach tent for 2, as it has that height and depth to be super comfy, and I love the colour. However, below is our winner for the top small beach tent from Wolfwise:
Best Large (4-Person) Beach Tent
These 2023´s best large beach tents should fit four people in them. Once you reach a tent of this size, they are not normally pop-up beach tents. So pick something lightweight and easy to put up with the minimum amount of poles, stakes, etc.  
BEST FOUR PERSON BEACH TENT -OUTDOORMASTER
Game-Changing Fabric: Our unique, ultra-reflective fabric provides the key to ultimate tent coolness. The two-part fabric contains a dark interior and an ultra reflective exterior silver coating – blocking 97.5% of UVA and UVB rays (UPF 50+) while offering infrared reflection to prevent heat buildup.
Family Size: Take shade and comfort wherever you go. With a super-spacious interior of 99″ W x 53″ D x 57″ H and 53" front porch, even 4 adults can sit and lay down comfortably inside the tent. Enjoy as long as you like, and when it's time to go, the Instant Shader Silver Shelter packs down to 41″ x 8.5″ x 8.5″. Toss it over your shoulder and easily load it into the trunk of your car without discomfort.
Patent-Pending Opening Machanism: End the frustration of putting up and taking down large beach tents. The Instant Shader's patent-pending opening mechanism allows to set up and disassemble with smooth movements. Create your family's beach oasis in less time, with less strain. Winning!
For us, the easiest to put up was the Outdoomaster Pop-up Family Sun Tent – it took moments to erect an out-of-hand carry bag and needed a few poles interlocking. It also has window flaps for air vents and a waterproof fitted groundsheet.
Imagine having a picnic with a table and four chairs comfortably nestled under a sunshade. That's precisely the experience this sunshade offers, and it's been a game-changer for our family outings.
First off, the weight and setup are phenomenal. Weighing in at less than 4kg, it's incredibly portable. And the drawstring technology? Pure genius! I've set it up in under a minute, making our beach days hassle-free. One feature that stood out for me was the closable door. It's perfect when you need a quick change or the little ones need a midday nap.
The fabric is unlike anything I've seen before. It's ultra-reflective, ensuring the tent remains cool even on the hottest days. Its dark interior and reflective exterior silver coating block 97.5% of UVA and UVB rays. That's UPF 50+ protection, protecting our family from harmful sun rays.
Space is another highlight. Measuring 99″ W x 53″ D x 57″ H with a 53" front porch, it's spacious enough to fit four adults comfortably. Whether we're lounging or having a picnic, there's ample room for everyone. And when it's time to pack up? It conveniently packs to 41″ x 8.5″ x 8.5″, making transportation a breeze.
The patent-pending opening mechanism deserves a special mention. Gone are the days of struggling with complicated tent setups. This sunshade is smooth and straightforward, allowing us to set up our beach haven in no time.
Airflow is top-notch. The large mesh windows ensure that even on the hottest days, a refreshing breeze flows through, making our time inside the tent comfortable and enjoyable.
Lastly, the versatility is unmatched. Whether it's an unexpected change in weather or the need for privacy, this sunshade has covered it. The zip-up front is perfect for those moments when we need privacy, and the guylines ensure the tent remains stable even in high winds. The overhead mesh pocket is a nifty addition, great for storing valuables.
In conclusion, this one's a winner if you're in the market for a sunshade that offers space, protection, and convenience. It's transformed our beach days, and I can't recommend it enough.
Portable Sunshade Canopy
These are 2023´s best sunshade canopies – with the shade of the beach tent but without the tent, it feels…very cool and more like a bedouin camp/beach cabana, I feel! The difference between the beach tent and sunshade canopy is the lack of sides, so the air circulates. 
In the main, whilst the fabrics may say they are waterproof, they are more shower-proof! Without sides as well, the rain can bounce in…however, for a more relaxed shade, these work a treat!
Some great sun canopies on the market include the Sun Ninja Sunsail, which comes in four and eight-person sizes in two colours. However, my personal favourite is the Neso Sun Canopy.
BEST SUN CANOPY/ SHADE SAIL – NESO
2.1m x 2.1m NESO TENT . Made for the outdoors, your Neso Tent weighs in at 1.8 kgs/ 49.5 cm. It can easily fit over your shoulder or in your carry-on. Use sand or rocks to stabilize, so you'll always have shade for your next adventure.
MADE FOR LONGEVITY. Designed with the highest quality Nylon/Lycra blend, rust-proof aluminum poles, and patented Reinforced Corners, this periwinkle blue beach tent is water resistant and will protect you from 98% of UV rays.
FOR ALL OUTDOOR ACTIVITIES. Sold in 57 countries and counting, Neso Tents are the sunshades of choice for beachgoers, surfers, soccer moms, and camping enthusiasts. Our goal is to help people enjoy themselves, because ultimately that's what life's about!
I've always been an outdoor enthusiast, and finding the perfect shade for my adventures was a challenge until I stumbled upon the Neso Tent. Measuring 2.1m x 2.1m, it's the ideal size for all my outdoor escapades. What truly amazed me was its lightweight design, weighing just 1.8 kgs and compactly folding to 49.5 cm. Carrying it on my shoulder or packing it in my carry-on has been a breeze.
The periwinkle blue hue gives it a stylish touch, but it's not just about aesthetics. Crafted with the highest quality Nylon/Lycra blend, rust-proof aluminium poles, and patented Reinforced Corners, this tent is built to last. Whether it's an unexpected drizzle or the scorching sun, the Neso Tent has got me covered. It's water-resistant and provides an impressive 98% UV protection.
I've taken my Neso Tent to beaches, soccer games, and camping trips. It's become a favourite in 57 countries. Whether I'm watching the waves, cheering at a soccer match, or enjoying a picnic, it's always provided reliable sun protection.
One feature that stands out is its anchoring mechanism. Instead of traditional stakes, the tent uses natural resources like sand or rocks. It's innovative eco-friendly, and ensures the tent remains stable even on windy days.
The story behind Neso Tents resonated with me. Learning that the avid outdoorsman founder designed this tent after experiencing early-stage skin cancer highlighted its importance. It's not just a tent; it's a testament to enjoying the outdoors responsibly.
In conclusion, the Neso Tent has been a game-changer for my outdoor experiences. It's stylish, durable, and offers unparalleled sun protection. I can't recommend the Neso Tent enough if you're looking for a reliable sunshade for your adventures.
Best Extra Large Beach Tent
So you want to get the family out to the beach and enjoy a 'Valencian style picnic' – that's where you take your table, chairs, etc., down to the beach and eat in style. One option is taking a pop-up gazebo; however, I am not a fan of mucking around with poles, etc.; they also weigh a lot and are bulky to take on a picnic.
Instead, I recommend you get one of the new XL pop-up beach tents like the Oileus XX-Large Beach Tent or the Berghaus Easy-to-Pitch Inflatable Air Shelter. However, for the best in class for space and value, it´s got to be the…COLEMAN EVENT SHELTER.
Sale
BEST EXTRA LARGE BEACH TENT – COLEMAN
Sun protection 50+: The gazebo is equipped with the certified Coleman UV guard with SPF 50+ to provide protection against both the sun's ultraviolet rays and also against light rain
Sturdy design: The strong steel powder coated frame construction with secured PVC plug connections is quick and easy to set up; holes in the feet allow you to screw or peg the party tent to the floor
Convenient space and ventilation: The gazebo provides a shade area of 13 m sq with UV protection while allowing hot air to escape due to air vents at the top of the canopy flysheet
Sun protection is a top priority for me, especially during outdoor events. The Coleman Event Shelter has been a lifesaver in this regard. With its certified UV guard boasting SPF 50+, I've always felt protected from the sun's harmful ultraviolet rays. And the added bonus? It's also designed to shield against light rain, making those unexpected drizzles less hassle.
The design and build of this gazebo are commendable. It features a robust steel powder-coated frame that's durable and easy to set up. The PVC plug connections ensure stability, and the holes in the feet are perfect for securing the tent to the ground through screws or pegs.
Space and ventilation have been thoughtfully designed. The shelter offers a generous shade area of 13 m², ensuring ample room for everyone. The UV protection is top-notch, and the air vents at the canopy's top are a brilliant addition. They allow hot air to escape, ensuring the interior remains cool and comfortable.
While I love the Coleman Event Shelter, it's essential to note that it's designed for occasional use. It's perfect for short camping trips, weekend garden events, or sporting occasions. It's not meant to be a permanent or long-term shelter solution, but for those short-term needs, it's unbeatable.
In terms of dimensions, it's spacious at 3.6 x 3.6 m, providing a shade area of 13 m². The centre head height is 2.28 m, making it comfortable for even the taller folks. Weighing 15.9 kg, it's relatively easy to transport, especially with the provided carry bag. Including pegs and guylines is a thoughtful touch, ensuring you have everything you need right out of the box.
In conclusion, the Coleman Event Shelter has been a fantastic addition to my outdoor gear. It's sturdy, offers excellent sun protection, and is spacious enough for all my events. If you're in the market for a reliable shelter, I wholeheartedly recommend trying this one.
Best Beach Umbrellas
2023´s best beach umbrella was chosen for its high SPF factor and shade cover. Several of them were chosen because they can quickly convert into a two-person beach tent. 
Out of all the outdoor umbrellas I've tried, the Sport-brella is my absolute favourite. What I truly adore about it is its versatility. With a simple zipper panel, it effortlessly transforms into a sun tent, ensuring optimal airflow and comfort.
BEST BEACH UMBRELLA/WINDBREAK – SPORTBRELLA
Experience optimal sun and weather protection with our 8-foot umbrella canopy, featuring UPF 50+ rating. Whether you're at the beach, camping, attending sporting events, concerts, or festivals, this umbrella has you covered.
Our oversized umbrella offers privacy and maximum sun and rain protection with two patented side panels. Stow-away clips conveniently store the flaps when not in use.
The heavy-duty 1.25-inch center pole comes with a built-in tilt mechanism, allowing for easy adjustability. Zippered windows provide airflow while preventing the umbrella from blowing away.
For secure anchoring, the umbrella includes an oversized auger bit with an integrated twist handle, perfect for sand, grass, and dirt. Additionally, stakes are provided for extra security.
Internal pockets are available to store your phone, snacks, or other gear. The umbrella comes with a carry bag, stakes, and guy lines for your convenience. When packed, it measures 53×3.5×3.5 inches and weighs 8 pounds.
One of the challenges with beach umbrellas is ensuring they stay put, especially on windy days. The Sport-brella addresses this with its unique auger, designed like a sand corkscrew. It's perfect for anchoring the umbrella securely in the sand. However, it's worth noting that the auger is made of plastic and works best on sandy terrains.
Sun protection is paramount, and this umbrella doesn't disappoint. The 8-foot canopy boasts a UPF 50+ rating, protecting me from harmful UV rays. Whether lounging at the beach, camping, or attending outdoor events, I can rely on the Sport-brella for top-notch protection.
The patented side panels are a game-changer. They offer added privacy and enhanced protection against both sun and rain. And when I don't need them? The stow-away clips come in handy, allowing me to store the flaps conveniently.
Adjustability is another highlight. The heavy-duty 1.25-inch center pole features a built-in tilt mechanism, making adjusting the umbrella's angle a breeze. The zippered windows are thoughtful, ensuring good airflow while keeping the umbrella stable.
Anchoring is a breeze with the oversized auger bit and integrated twist handle. It's versatile working well on sand, grass, and dirt. The added stakes offer an extra layer of security, ensuring the umbrella remains firmly in place.
I also appreciate the internal pockets – they're perfect for are available to store your phone, snacks, or other gear. The umbrella has a carry bag, stakes, and guy lines for your convenience. When packed, it measures 53×3.5×3.5 inches and weighs 8 pounds.
Have you used any pop-up beach Tents, Beach Umbrellas or sunshades? Then please leave your review in the comments box below. Is your favourite Beach Tent not on the list? Be sure to let me know in the comments below so I can review it.
Beach Tent Buyers Guide For Finding the Best Sunshade
When you are choosing the best beach tent, shelter or picnic canopy for your trip, consider the following:
SPF/UPF protection: Safety from the sun's harsh rays is paramount – never choose a tent with a UPF protection rate lower than 50! Read the reviews to be sure what you're been sold is as tried and tested by shoppers.
Sandbags or stakes: In the heaviest winds, you want your beach tent to stay put! so choose a tent that includes durable stakes to dig in or, better yet, sandbags you fill up (no sand; use water bottles!). We prefer the sandbag picnic tents and beach blankets as well as they are lighter to carry with no pegs, and if you forget them, you won't blow away!
Portability: With beach tents weighing up to 5kg and enough to carry on a picnic, look for lightweight tents with a storage bag and handle for easy carrying.
Size: Buy the right size tent for the number of people and the SIZE of the people using it (I have a 6ft 8in a hubby, so size matters!). Buy something to grow with the family if you can. And consider you are taking pets as well? If so, maybe get a pop-up pet tent too!
Above are the best beach tents of 2023 from our tests and research. We have not included reviews on Decathlon beach tents, Argos beach tents (But I do recommend a Coleman Sunshade/Gazebo) or any B & Q Sun Tents, so if you have used any of those, please leave reviews in the comments below:
Remember, when you are choosing the best beach tent, sun shade shelter or picnic canopy for your trip, consider the following:
Does the beach tent have a good UPF sun Rating?
Does the beach tent anchor with Sandbags or stakes
What's the portability of this sunshade? Is it easy to carry?
What size is this beach tent? How many people do I need to fit under the beach cabana, and will I need room for picnic furniture, too?
Frequently Asked Questions about beach tents, sunshades and sails.
Check out our A to Z of Beach Tent Questions here if we haven't answered yours.
How do I fold up a pop-up beach tent?
How I fold up my pop-up tent is one question I often get asked. I will get around to making a video for you soon; however, for now (until I get over stage fright)
Here is my favourite video on the best way to fold a pop-up beach tent: https://youtu.be/cTBICMNhnJE
Where can I buy a baby beach tent?
You can buy a baby beach ten from Argos and Amazon. The best way to buy a baby sun tent is to consider the UV rating and age range it caters for (normally 0-3 years). And does it have any added fun extras like a pool, suncream storage, etc.?
I advise for ease of portability, you get a pop-up baby tent like the one pictured above. Ensure you also get a carry bag, pegs, etc., with it!
Where can I buy a beach tent?
You can buy beach tents from Argos, Decathlon sells pop-up beach tents, and many other high street stores sell sunshades for the beach.  
For the best in pop-up tents that can also be sun shades, I recommend you try Alpine Trek, as they are always outstanding quality for the real outdoorsy person. 
For ease, click here and see a one-stop shop link to all the beach tents and sunshades we recommend. 
How do I secure a beach tent correctly?
To secure your beach tent correctly, take a shovel and dig down about two feet deep (easy to do in sand). 
Fill a bucket with water, grab a few handfuls of wet sand, and put it on the fabric. 
Then, put the anchor in the sand and cover the anchor and hole back with sand. Attach the guy line to the anchor and pull tight.
Or if using sandbags to secure, I say get a bottle of water wet sand and pack it into the sandbag pockets on the side of your pop-up beach tent or sun canopy.
More Picnic Essentials From Lifeisapicnic
Before leaving this Best Beach Tents page, here are quick links to our other picnic essentials. If you have all these, you are sure of the perfect picnic!
Can you think of another essential picnic item I need to include? If so, drop me a line in the comments.
Latest posts by Alexandra
(see all)
Last update on 2023-12-03 / Affiliate links / Images from Amazon Product Advertising API
This product presentation was made with AAWP plugin.