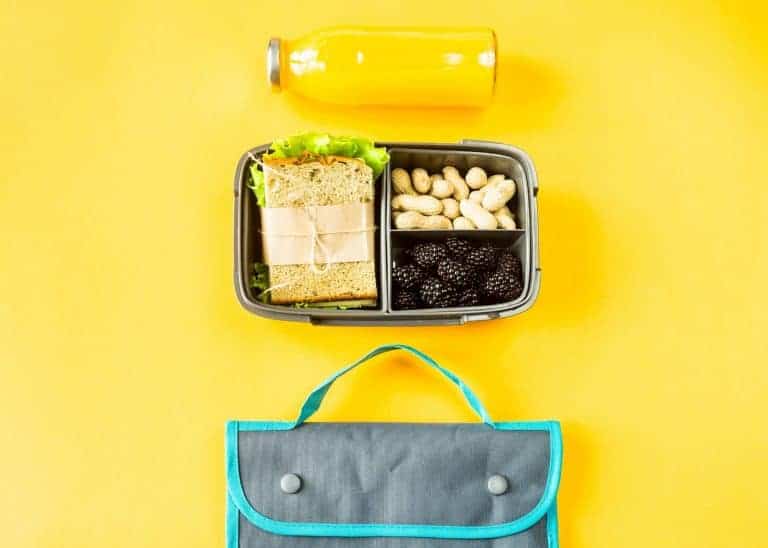 Sometimes you just want the experience of eating outdoors without the effort that planning a whole picnic can involve. That's where lunch and tote bags come in!
Whether you're making the most of a break in the weather and grabbing the chance to eat outdoors, or want something stylish to keep food fresh at work (or school!) then you'll find something here.
This is another area where you're absolutely spoiled for choice. You can find lunch and tote bags in all manner of sizes, styles and designs. Go for something unique, like a bento box, so you'll be sure not to get it mixed up, or something stylish to complement your working wardrobe (my fav is always a Kate Spade Lunch Bag)!
There are some fantastic designs for kids lunch boxes on the market too. Pair with a flask or water bottle (or both!) and you're good to go!  We always make car journeys more fun with a lunch box for each kid!
Have a browse through our top picks for the 30 best lunch and tote bags with shopping links.  You'll find something that suits your needs very quickly and easily.
Retro & Quirky Lunch Boxes
For more picnic essentials check our quick links on the site.  If you have all these you are sure of the perfect picnic!
Can you think of another essential picnic items I need to include? If so drop me a line in the comments.
Latest posts by Alexandra
(see all)
Last update on 2023-12-03 / Affiliate links / Images from Amazon Product Advertising API
This product presentation was made with AAWP plugin.