Top Picnic Gear for Budget and Family-Friendly Fun
As a party planner and picnic expert, I love picnicking with my family, so when it comes to knowing what to pack, I think there are 12 ultimate picnic essentials.
We've enjoyed picnics in various settings, from the beach to historic castles, while walking and even at home when it's raining.
Picnics are a fantastic way to bond with loved ones and enjoy nature. To help you make your picnics perfect, I've compiled a list of must-have essentials that are family- and budget-friendly. I've handpicked three top buys for each product: budget-friendly, family-friendly, and my best-in-class.
All 12 ultimate picnic essentials I recommend are available on Amazon.co.uk so that you can shop quickly and safely!
Picnic BackPack/Cool Bag Rucksack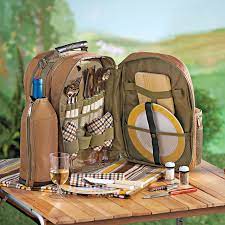 A picnic backpack with a built-in cool bag is a fantastic addition to your outdoor dining essentials. It offers numerous benefits, making your picnics more enjoyable and hassle-free.
One of the main advantages of a cool bag rucksack is the ease of carrying it. The comfortable design allows you to have your food and drinks effortlessly, making it perfect for picnics whilst hiking. Ours come with the picnic gear (plates, cutlery etc.) inside, so you don't need loads of extra bags with you.
A picnic rucksack with a cooler ensures that your food stays fresh and your drinks remain chilled, so you can enjoy a tasty meal and stay hydrated throughout the day.
A versatile picnic cool bag has multiple compartments and pockets for easy organisation. Look for one with enough space to fit in all your food, and with extra, you can efficiently pack your picnic items with room for essentials like blankets and pockets to keep personal belongings safe.
Using an excellent bag rucksack is eco-friendly, as it reduces the need for single-use plastics. Investing in a durable and high-quality backpack will give you a reliable picnic companion for years.
My budget-friendly pick is the Vonshef Picnic Backpack – for two people, but you can get four people too. It has all the picnic plates, cups etc., you need, so there is no need to pay extra.
Family-friendly I picked the best-selling TOURIT cooler bag – we have several of these, and they are workhorses jammed with food on hike days.
My top buy is the Ice Mule Boss Cooler – my dream cool bag rucksack. It's enormous, has heaps of compartments and is indestructible, waterproof, and comfy to carry.
Top Picnic Backpack/Cool Bag Rucksack Buys:
For more cooler bag rucksack ideas, click here, and for picnic backpacks, we review more in detail here.
Beach Tent, Pop Up Gazebo or Sun Shade
Buying a portable shade solution like a beach tent, sun shade, pop-up gazebo, or sun umbrella is a wise decision for any family that loves spending time outdoors.
These convenient and versatile shade solutions provide essential protection from the sun and rain, allowing you to make the most of your beach trips and outdoor activities while keeping your loved ones safe and comfortable.
They can protect everyone from the sun's harmful rays with UPVC 50 protection and give privacy for changing or sunbathing too. Best of all, if you get caught in a shower, you are covered…literally!
So, pack a portable shade solution for your next outing – whether to the beach, on a hike or just for chilling in the garden at home. Either way, with a sun canopy, sun umbrella or beach tent, you can enjoy the great British outdoors worry-free!
Here are my top picks for budget, family-friendly and top buy for sun canopies in that order:
For more beach tent recommendations, click here; we recommend our best sellers in this article for pop-up gazebos. And for your little ones, check out my top baby beach tents here.
Car First Aid Kit / Travel First Aid Kit
A first aid kit is crucial to any outing, whether going on a family picnic, a weekend road trip, or simply travelling around town. A travel first aid kit ensures you're well-prepared to deal with minor injuries or ailments, providing peace of mind for you and your family.
From plasters for slips and cuts, bandages for breaks and sprains to CPR kits for the worst-case scenario, these travel first aid kits have everything you need to travel on land, air or foot safely.
These are my best travel first aid kits:
Budget-friendly is the AA Ultimate First Aid Kit – This compact and affordable kit contains all the essentials for minor injuries.
Family-friendly is the 2-in-1 Travel First Aid Kit and Car Emergency Kit – This comprehensive kit includes essentials and car emergency tools like a reflective vest, warning triangle, and tow rope.
Best-in-class for me is our first aid kit, the Lifesystems Trek First Aid Kit – This premium first aid kit offers high-quality medical components and a durable, waterproof case.
Travel Trolley/ Festival Wagon
A travel trolley, a festival wagon, is an incredibly versatile and convenient addition to your outdoor adventures. It's designed to make your life easier, whether heading to a family picnic, a day at the beach, a camping trip, or even working in your garden.
One of the significant benefits of using a festival trolley is its ability to transport all your picnic essentials easily. Gone are the days of struggling to carry heavy bags, coolers, and chairs. With a beach trolley, you can load up all your belongings and effortlessly transport them across various terrains. Plus, you'll have more time and energy to enjoy your day out!
A folding trolley is not just limited to picnics and beach trips; it's also perfect for transporting equipment and supplies during camping trips.
The trolley truly shines for families with young children as it can even carry your little ones, providing a fun and comfortable ride for them. This makes it an ideal solution for parents who want to keep their children close by while still having their hands free to manage other tasks.
Folding Picnic Table & Chairs Set
Are you tired of getting sand in your sandwiches during your picnics? Look no further! A folding picnic table and chairs are perfect for a more comfortable, sand-free outdoor dining experience. This foldable table and portable chairs provide the ideal setting for enjoying a lovely meal with family and friends without worrying about unwanted grit.
The folding table and chairs are straightforward to set up and pack away, making them a convenient choice for all your picnicking adventures. The compact design of these portable chairs and table ensures hassle-free transportation, allowing you to focus on enjoying your day out.
No matter the location, the picnic table and chair set will elevate your outdoor dining experience, offering a cosy space for everyone to gather. With this fantastic folding table and chair set, you can enjoy the great outdoors in comfort and style. So, go ahead and make your next picnic an unforgettable one with this fantastic, sand-free solution!
Get more reviews on folding tables, benches and foldaway chairs here.
Picnic Blanket
A picnic blanket, a picnic rug or a travel rug is an absolute must-have for any outdoor dining experience. Picture yourself lounging on a soft, comfortable surface while enjoying a delicious spread with family and friends. Choosing a waterproof picnic blanket ensures damp grass or unexpected drizzles won't spoil your fun.
One fantastic option to consider is a pocket-sized travel blanket. This compact, lightweight gem can easily be stowed in your picnic bag, backpack, or pocket! The convenience of a pocket-sized travel blanket means you can effortlessly take it on all your adventures, from impromptu park picnics to relaxing beach days.
For some more FUN picnic blankets, click!
In addition to the abovementioned essentials, let's explore additional items to elevate your picnic experience.
Picnic Dining Set
A picnic dining set is an essential item for a perfect picnic, and it includes plates, cups, cutlery, and other things that make it easy to enjoy your meal outdoors.
Portable BBQ Grill
A portable BBQ grill is an absolute game-changer for outdoor enthusiasts who love spending quality time with family and friends. This versatile camping BBQ is perfect for picnics, beach outings, and even weekend getaways. Compact and lightweight, a folding BBQ is designed for easy transport and setup, making it ideal for enjoying delicious hot meals on the go.
One of the primary benefits of a portable BBQ is its convenience, and you can easily pack it in your car and assemble it within minutes. These charcoal BBQ grills offer a fantastic cooking experience, infusing your food with that unmistakable smoky flavour that only a charcoal grill can provide.
Whether you're a seasoned camper or planning your first picnic, investing in a portable BBQ grill ensures you can enjoy mouth-watering meals wherever your adventures take you. So, grab your folding BBQ and charcoal, and prepare to create unforgettable memories around the grill with your loved ones.
For more Charcoal BBQ reviews, check out these.
Reusable Food Containers
Introducing eco-friendly food containers, the perfect addition to your picnic essentials. These reusable food boxes not only contribute to a greener planet, but they also ensure your food stays fresh and delicious. Say goodbye to single-use plastic food containers and switch to environmentally friendly alternatives that are just as convenient.
Using these fantastic food containers, you'll find that they come in various shapes and sizes, catering to all your picnic favourites. From sandwiches to salads, these plastic food containers have you covered. The airtight seals on these food boxes help preserve the taste and freshness of your meal, making your outdoor dining experience even better.
Thermos Flask/Insulated Bottle
A thermos flask, also known as an insulated bottle or travel cup, is a picnic essential that keeps your hot drinks steaming and your cold drinks refreshing.
With a Hydro Flask or Thermos Flask, you'll never have to worry about your tea turning cold or your water losing its chill. These flasks are designed to maintain the temperature of your beverages for hours, making them perfect companions for picnics, hikes, or any outdoor adventure.
The benefits of using a thermos flask or insulated bottle are endless. Not only do they help reduce single-use plastic waste, but they also ensure your favourite drinks stay at the ideal temperature.
A food flask variant is perfect for transporting soups or hot meals, keeping them warm and ready to enjoy.
Whether you choose a Hydro Flask, Thermos Flask, or any other quality insulated bottle, you're investing in a long-lasting travel cup that'll keep you and your family refreshed and satisfied during your picnics.
Click for more thermos flask ideas, insulated bottles and hydro flask reviews.
Picnic Games and Entertainment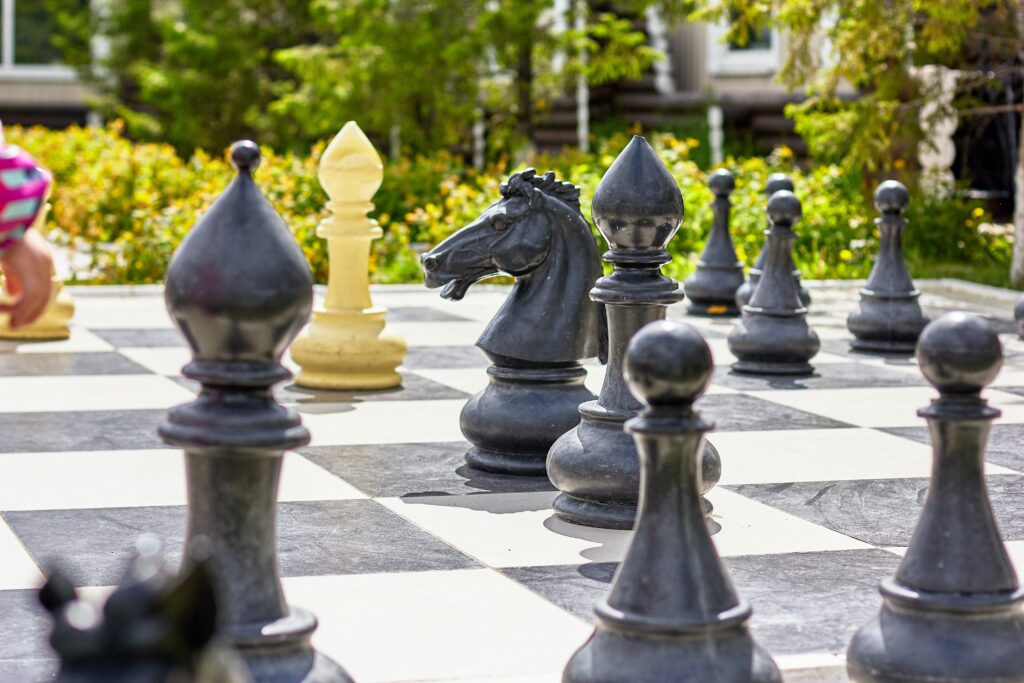 If you're looking for the perfect addition to your next outdoor gathering, picnic games are the way to go! Garden, beach, and fun games are fantastic ways to make the most of your time outside with family and friends. One great option is the Funsparks Paddle Catch Game Set. This family-friendly game is perfect for picnics and promotes hand-eye coordination in children.
Why not get the Jacques of London rounders set for a British and affordable game? Get in some exercise, competition and family fun with this game.
As a family, we LOVE Spikeball 3 Ball Kit. This premium, fast-paced game is perfect for picnics, offering an engaging and challenging experience for players of all skill levels.
Portable Bluetooth Speaker
A portable Bluetooth speaker is a fantastic addition to outdoor gatherings, bringing your favourite tunes to life while dining al fresco. These compact and versatile devices allow you to create the perfect atmosphere, transforming any picnic into a memorable experience.
One of the main benefits of using a portable speaker is its wireless connectivity. Connect your smartphone or tablet via Bluetooth and enjoy seamless audio streaming. Moreover, many Bluetooth speakers, like waterproof blue tooth speakers, are designed to withstand the elements, ensuring your music plays on regardless of the weather.
Another great feature of these speakers is their lightweight and compact design. You can easily slip a soundbar into your picnic bag without adding extra weight or bulk. Plus, with the impressive audio quality and battery life these speakers offer, you can enjoy hours of music, laughter, and good times with your loved ones.
Creating the perfect picnic doesn't have to break the bank. With my 12 ultimate picnic essentials that are budget-friendly and family-friendly, you'll be on your way to a fantastic outdoor experience.
Remember, the most important ingredient for a perfect picnic is the company of your loved ones. So, gather your family and friends, pack your picnic essentials, and head out to create unforgettable memories together.
Happy picnicking!
Latest posts by Alexandra
(see all)
Last update on 2023-12-03 / Affiliate links / Images from Amazon Product Advertising API
This product presentation was made with AAWP plugin.