Your Ultimate Product Guide For Surviving the Summer Heatwaves
As Europe grapples with the relentless heat of the ongoing Cerberus heatwave, staying cool and hydrated has never been more important. Heatwaves, characterized by prolonged periods of scorching weather, can pose serious health risks, including dehydration, heat exhaustion, and even heatstroke.
Ordinary fans and regular hydration might not cut it in these sweltering conditions. It would be best to have a robust product arsenal to help you beat the heat. That's where this guide comes in. We've curated a list of essential products to help you stay cool, hydrated, and safe at home or on the go.
From high-tech cooling fans for your home to portable products that provide instant relief, these are the heatwave products you can't live without. Let's dive in and explore how you can make the summer heat more bearable.
Understanding Heatwaves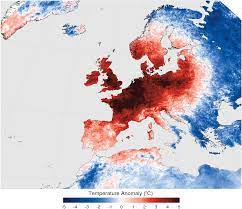 Heatwaves are prolonged periods of sweltering weather that last more than two days. They can occur with or without high humidity and have the potential to cover a large area, exposing an increased number of people to hazardous heat.
The intensity of a heatwave can be so taxing on the body that it can lead to severe health conditions.
The main risks posed by a heatwave include dehydration, overheating, heat exhaustion, and heatstroke. Dehydration occurs when your body loses more fluids than you take in, and it can quickly become dangerous if not addressed. Overheating can exacerbate symptoms for people who already have problems with their heart or breathing. Heat exhaustion is a condition whose symptoms may include heavy sweating and a rapid pulse resulting from your body overheating. More serious is heatstroke, which can occur due to prolonged exposure to high temperatures, potentially leading to a failure of the body's temperature control system.
Certain groups of people are more vulnerable to the effects of a heatwave. These include older people, especially those over 75, those who live alone or in a care home, and people with severe or long-term illnesses, including heart or lung conditions, diabetes, kidney disease, Parkinson's disease, or some mental health conditions. People on multiple medications that may make them more likely to be adversely affected by hot weather are also at risk.
It's crucial to stay out of the heat during a heatwave, especially between 11 am and 3 pm, and keep yourself cool. This can be achieved by having cold food and drinks, avoiding alcohol, caffeine, and hot drinks, and having a cool shower or putting cool water on your skin or clothes. It's also essential to keep your living space cool by closing windows during the day and opening them at night when the temperature outside has gone down.
Sources: Met Office, [NHS](https://www.nhs)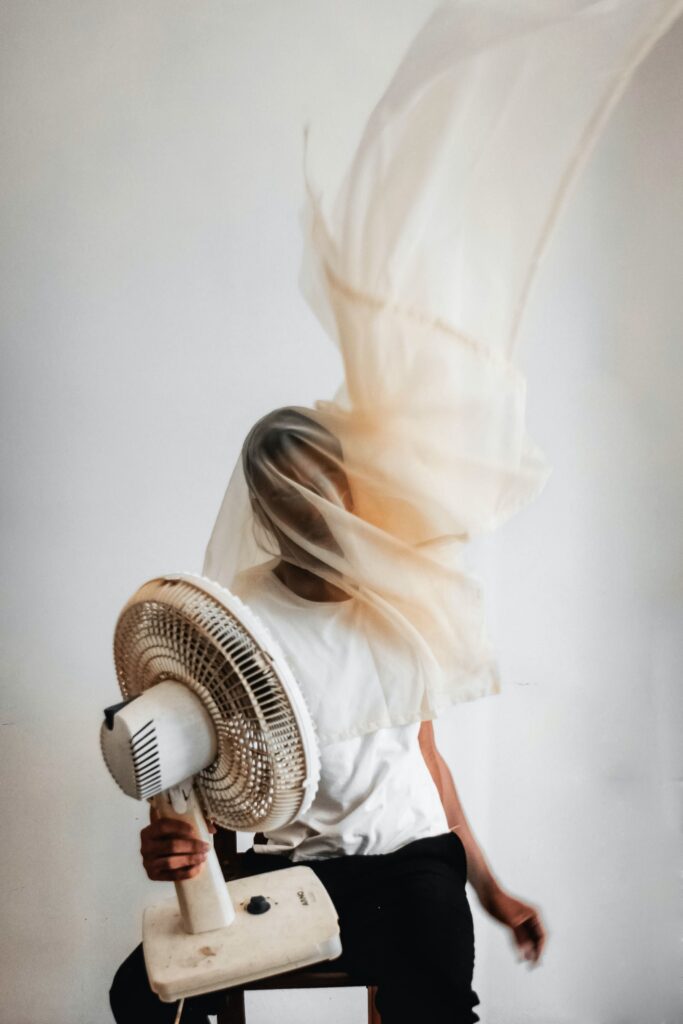 Essential Products for Home to Get Through A Heatwave
As the summer heat intensifies, many UK homes find themselves ill-equipped to handle the soaring temperatures. Unlike homes in hotter climates, UK residences typically lack built-in air conditioning or cooling systems, making heatwaves particularly challenging. However, portable, energy-efficient solutions can help you stay cool and comfortable during these hot spells.
Here are some essential products designed to help you weather a heatwave at home:
Stay cool and comfortable during the heatwave with these essential home products!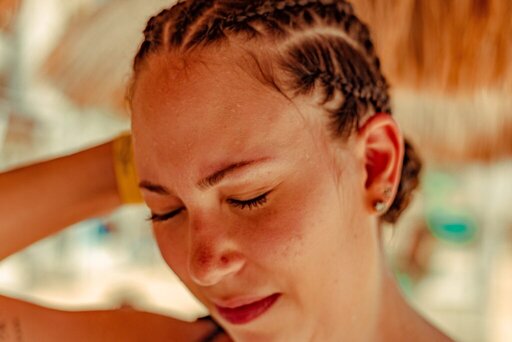 Essential On-the-Go Heatwave Survival Products
In the grip of a heatwave, staying cool and hydrated is crucial, especially when you're on the move. Whether you're commuting to work, or school, or embarking on a trip, there are cost-effective and easy-to-use heatwave products designed to help you maintain an optimal temperature for your health.
One category of these essential heatwave cooling products is designed for on-the-go use. Here are some of them:
Each of these cooling heatwave products is designed to be portable and easy to use, making them perfect for staying cool on-the-go during a heatwave.
Additional Tips for Beating the Heat
While our recommended cooling heatwave products will go a long way in helping you stay cool, there are additional measures you can take to protect yourself during a heatwave.
Stay Hydrated: This cannot be stressed enough. Regularly drink water or other non-alcoholic fluids to prevent dehydration. The Brita Insulated Filtered Water Bottle can be a handy companion.
Wear Appropriate Clothing: Opt for loose, light-colored clothing that allows your body to cool properly. Dark colors absorb heat, while tight clothes prevent sweat from evaporating, both of which can raise your body temperature.
Avoid the Sun During Peak Hours: The sun's rays are strongest between 10 a.m. and 4 p.m. If possible, stay indoors during these hours. If you must go out, don't forget your sun-resistant umbrella for portable shade.
Use Cooling Products: Whether you're at home or on the go, cooling heatwave products like the POWERbeast Misting Fan or the Gravity Cooling Weighted Blanket can provide much-needed relief from the heat.
Conclusion
Heatwaves are becoming an increasingly common phenomenon due to global warming. In fact, according to the World Health Organization, heatwaves are responsible for more deaths annually than all other natural disasters combined. As the world continues to heat up, it's crucial that we adapt and prepare for these extreme weather events.
Investing in the right heatwave products and adopting smart habits can make a significant difference in how you experience a heatwave. From high-tech cooling fans to portable hydration solutions, the products we've listed in this guide are designed to help you stay cool, hydrated, and safe.
Remember, while heatwaves can be uncomfortable, they don't have to be dangerous. With the right preparation and tools, you can not only survive the summer heat but also enjoy it.
We'd love to hear from you! Do you have any tips for beating the heat that you'd like to share? Have you tried any of the cooling heatwave products we recommended in our Guide to Heatwave Products You Can't Live Without?
Let us know in the comments below. Your experiences and insights could help others stay cool during the next heatwave. Stay safe, stay cool, and let's help each other beat the heat!
Latest posts by Alexandra
(see all)