Expert Tips and Advice for a Memorable Celebration Fit for a King
It's time to learn how to plan a perfect garden party for the Coronation of King Charles, as the big day will soon be here.
Hello there, I'm Alexandra – an event organiser and party planner with years of experience. I love to entertain and find any excuse to throw a party! My first vivid memory of a celebration was the Queen's Silver Jubilee when I was at a street party. Oh my, that gives away my age!
With the Coronation of King Charles III fast approaching, many people are starting to plan their celebrations. If you're considering hosting a garden party to mark this special occasion, don't worry – it's not daunting or challenging work. It can be a fun and easy task once you learn how to plan a perfect garden party for the Coronation with these easy tips:
Choosing a Date and Time for Your Coronation Garden Party
Choosing the perfect date and time is one of the first things you'll need to consider when planning your garden party to celebrate the Coronation of King Charles III. It's important to note that the Coronation is confirmed for May 6th 2023, so you'll want to plan your party around this date.
With the date in mind, you can think about what time of day would be best for your celebration. A daytime garden party is ideal, allowing guests to enjoy the beautiful weather and lush surroundings. You can take advantage of the warm, sunny weather by setting up outdoor games like croquet, badminton, or horseshoes or by serving light, refreshing finger foods like sandwiches, salads, and fruits.
That said, an evening party can be just as fantastic, offering a chance to enjoy the cooler evening air while celebrating the occasion. If you choose to have an evening garden party, consider creating a cosy atmosphere with outdoor lightings, such as fairy lights or lanterns, and serving heartier fare, like a BBQ or a traditional British roast. You can also play music or hire a live band or DJ to get your guests dancing the night away.
Ultimately, the time of day will depend on your preferences and the party you want to throw. Whether you choose a daytime or evening celebration, the most important thing is to make it a memorable event that celebrates the Coronation in style.
Sending Out Invitations To The Coronation Event
Once you've decided on a date and time, it's time to send out invitations. I recommend sending them at least three weeks in advance so your guests have enough time to plan for the party.
Be sure to include all the essential details, such as the date, time, dress code, location, and RSVP date.
You can also create a Facebook event or a WhatsApp group to keep your guests updated about any changes or updates regarding the party.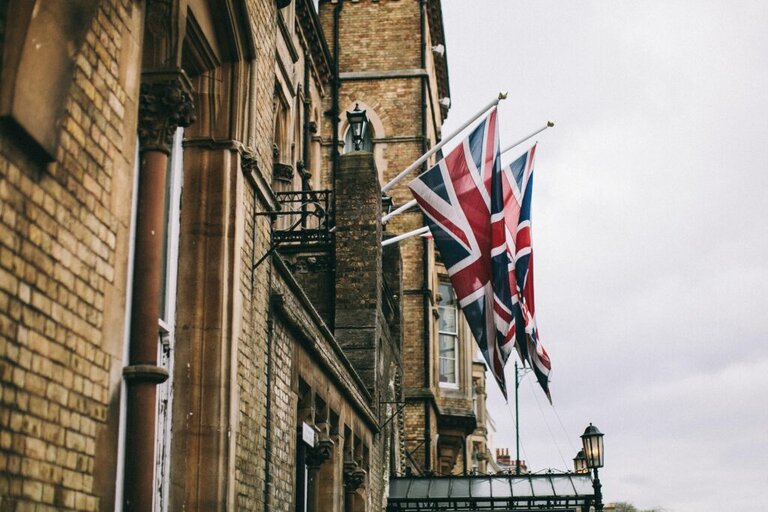 Party Set-up: Furniture and Shelter
As you plan your garden party, one of the most important things to consider is your party set-up. You'll need all the necessary furniture and shelter to keep your guests comfortable and protected from the elements. Here are some essential items to include in your party set-up:
Large Gazebos: A large gazebo is an excellent choice for providing shelter from the rain and shade from the sun. You can set up tables and chairs under the gazebo to create a seating area where guests can relax and enjoy the party.
Party Tents: If you're expecting many guests, you may want to consider renting a party tent. Party tents come in various sizes and styles, providing plenty of space for guests to mingle, eat, and enjoy the festivities.
Sun Shelters: If you're planning a daytime party, you'll want to provide plenty of shade to protect your guests from the sun. Sun shelters are a great option, giving shade without blocking the breeze. You can set up sun shelters around the garden to create calm, shaded areas where guests can relax and chill.
Picnic Tables and Chairs: Folding Picnic tables and chairs are a must-have for any garden party. They provide a comfortable place for guests to sit and eat and are easy to set up and move around.
BBQs: No garden party is complete without a BBQ station where guests can grill their food or have someone on hand to do the grilling. You can offer a variety of meats, veggies, and sides to suit everyone's tastes.
Patio Heaters: If you're planning an evening party, you'll want to ensure your guests stay warm and comfortable. Patio heaters are an excellent choice for keeping everyone warm and cosy. You can set up heaters around the garden to create warm, inviting spaces where guests can gather and socialise.
When it comes to party set-up, planning for all eventualities is essential. Make sure you have plenty of furniture and shelter to keep your guests comfortable, regardless of the weather. By following these tips, you can create a fun and festive atmosphere that will make your Coronation garden party a day to remember.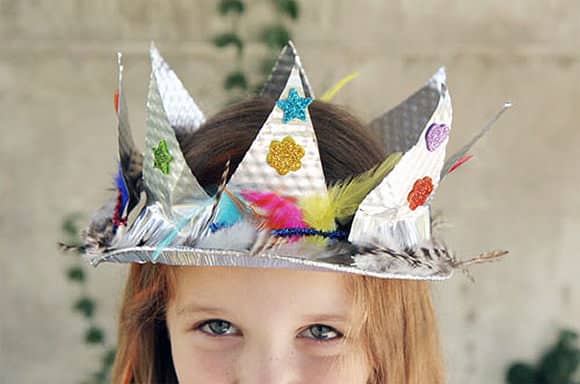 Decorations and Themes For A Coronation Party
Decorating your garden party is essential to creating a memorable atmosphere, and for the Coronation of King Charles III, you have the perfect opportunity to get creative. Why not incorporate the iconic colours of the Union Jack – red, white and blue – in your decorations?
Think of decorations that evoke a sense of patriotism and reality for your picnic tables, chairs, gazebos, and party tents. Bunting and streamers in patriotic colours are a must-have for your party marquees. You can also opt for bunting with images of the King and Queen. At our party, we add life-size king and queen consort cutouts for guests to take pictures with!
Floral decorations in Union Jack colours, such as wildflowers or roses, can add a touch of elegance to your tables. Alternatively, you could use flags, crowns, and candelabras as table centrepieces for a chic look.
Consider gold or silver charger plates, ornate napkin rings, and elegant silverware for your table settings to create a regal vibe. You could even learn to make crown serviette decorations for an extra special touch.
When it comes to outdoor seating, why not decorate chairs and sofas with sashes in royal colours or create fun thrones for guests to take pictures in? Throws and picnic blankets in red, white, and blue will keep your guests warm during an evening party, and cushions with royal decorations and Union Jacks will add a fun touch to your party areas.
Incorporating these decorative ideas into your garden party celebrating King Charles III's Coronation will create a regal and festive atmosphere that your guests will remember for years.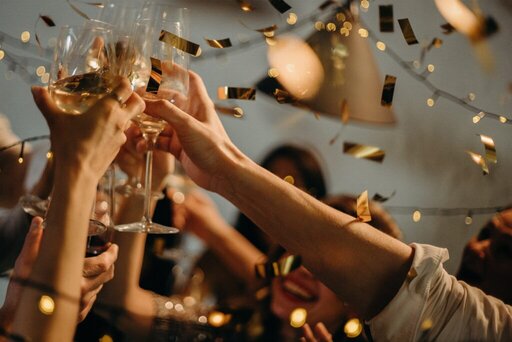 Coronation Party Food and Drink Ideas
Food and drinks are essential to any party; a garden party is no exception. Consider serving light finger foods such as sandwiches, salads, and fruits for a British garden party.
You can also do traditional British dishes like fish and chips, shepherd's pie, and roast beef. Or have a BBQ with British bangers to make hot dogs and burgers.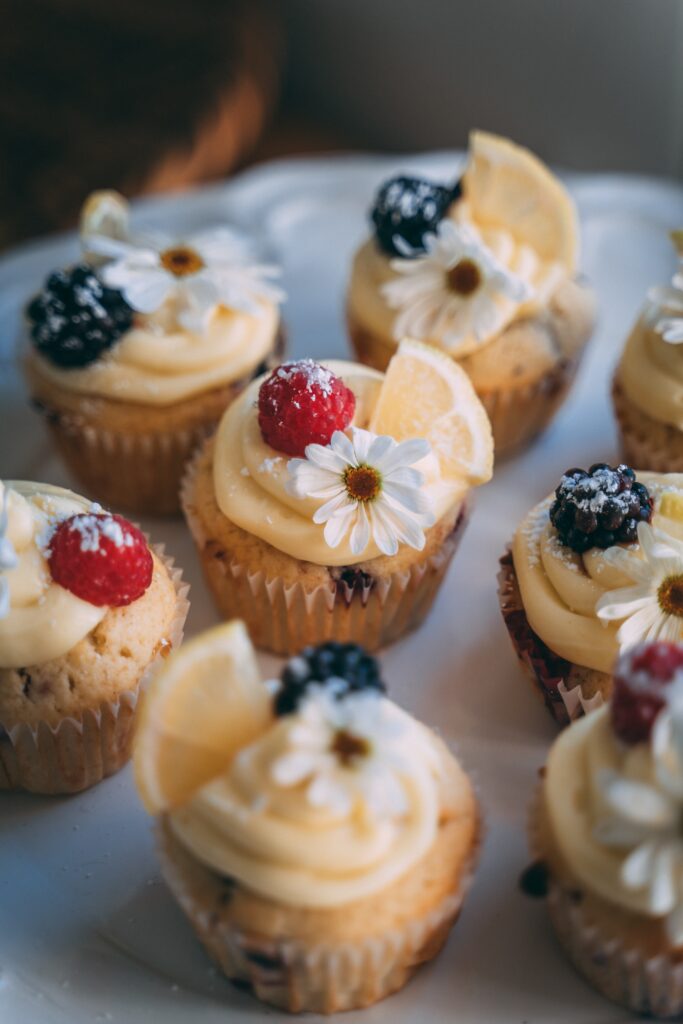 You could also to finger foods like:
Cucumber sandwiches, Scones with jam and cream, Mini quiches, Mini sausage rolls, Lemon curd tarts, Cheese and fruit skewers, Mini chocolate eclairs and royal cupcakes decorated with red, white and blue icing.
Read this blog for in-depth ideas on a coronation picnic spread.
For regal celebratory drinks, have a variety of non-alcoholic and alcoholic beverages available, such as lemonade, tea, and champagne. Don't forget to cater to any dietary restrictions your guests may have.
Entertainment Fit For A King
Consider hiring a live band or a DJ to play music to keep your guests entertained. You can also set up outdoor games such as croquet, badminton, and horseshoes.
Consider setting up a kid's corner with games and activities if children attend the party. You can have them all craft a crown to wear during the garden party picnic. Other fun crafts for the Coronation Garden Party could include:
Flag Making
Decorate a cupcake – you can make this competitive
Create fun photo booths props like crowns, moustaches, glasses and jewellery
Make party bunting or streamers to decorate the party area
Additionally, set up a photo booth where guests can take pictures with royal-themed props.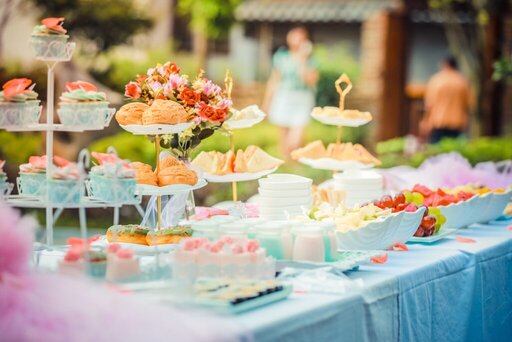 Safety and Clean-Up At Your Garden Party
Finally, safety and clean-up are essential aspects of any party. Sure, you have first-aid supplies and fire extinguishers in case of emergencies. Create an area for smoking away from the party area. And provide enough trash bags and recycling bins to keep your party area clean and tidy.
Planning a perfect garden party for the Coronation of King Charles III is an exciting and fun way to celebrate this historic event. Follow these tips, and you'll be well on your way to hosting a party that your guests will remember for years.
Don't forget to have fun while planning and hosting – after all, it's a celebration!
And if a Royal Garden Party isn't your thing, check out this blog giving you ten ways to celebrate the Coronation of King Charles.
So has this short guide on planning a perfect garden party for the Coronation been helpful? Is there more you want help with? Let me know in the comments box below.
Latest posts by Alexandra
(see all)