Let's get this royal party started…
As an experienced event planner and royal enthusiast, I will help you prepare to celebrate the Coronation with these 10 fun ideas.
Having a street party is the obvious thing we think of when celebrating any royal occasion (my first memory is eating cake at a silver jubilee tea party). However, there are heaps more fun ways to get your coronation celebrations going, and I have racked my brains to give you a list of ideas to suit every interest and budget.
King Charles's Coronation will be the first one I've ever experienced, and that's the same for many of us, so it will be a fascinating time. Crickey, even my 80-year-old mum is dusting off the bunting as she says she didn't remember the Coronation of Queen Elizabeth in 1952. Given the variety of ages of people celebrating, their budgets and even how 'into' the royals they are, the national street party won't be for everyone.
So Let's Celebrate the Coronation with these 10 Fun Ideas!
Whether you're a royalist or simply looking for an excuse to gather with friends and family, these ideas will help you commemorate this special occasion in style. Let's dive in and explore the possibilities for memorably marking the Coronation of King Charles III.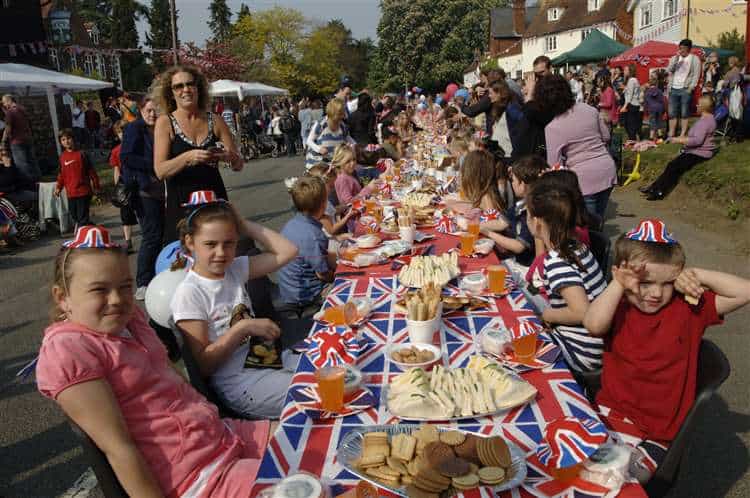 Host a Royal Picnic Fit for a King (or Queen!)
Organise a Regal Garden Party
Plan a Coronation Street Party
Host a Royal Dinner Party
Create a Coronation-Inspired Cocktail
Watch the Coronation Ceremony on a Big Screen
Celebrate the Coronation at a Local Event
Make Coronation-Themed Crafts
Take a Road Trip to a Royal Palace
Do a Coronation-Themed Workout.
Host a Royal Picnic Fit for a King (or Queen!)
A picnic is a traditional and timeless way to celebrate a special occasion, and the Coronation of King Charles III is no exception. In the past, during the reign of kings and queens such as King Henry VIII, picnics were often grand and opulent affairs, featuring lavish spreads of food and fine wine.
Today, however, picnics can be more casual and relaxed and still be an excellent way to celebrate the Coronation. Whether you choose to pack a picnic backpack with sandwiches, fruit and biscuits, and a thermos flask of soup and head to your local park or beach for a more casual picnic, or you buy a luxury wicker picnic hamper complete with tablecloth, plates, and cutlery for a more formal affair, you're sure to have a lovely time.
For a royal-themed picnic, you could include traditional British fares like Scotch eggs, cucumber sandwiches and Victoria sponge cake, or even have a traditional afternoon tea with tea sandwiches, scones and clotted cream. You could include a selection of charcuterie and cheeses for a more modern twist or even a DIY picnic with a build-your-own sandwich or wrap station.
Don't fancy cooking? You can buy pre-prepared Picnic Hampers full of luxury foods like smoked salmon, vol-a-vents, pates, plates of cheese and meats and prosecco or wine to enjoy.
No matter what you choose to include, a picnic is a perfect way to celebrate the crowing of King Charles III and enjoy the company of friends and family.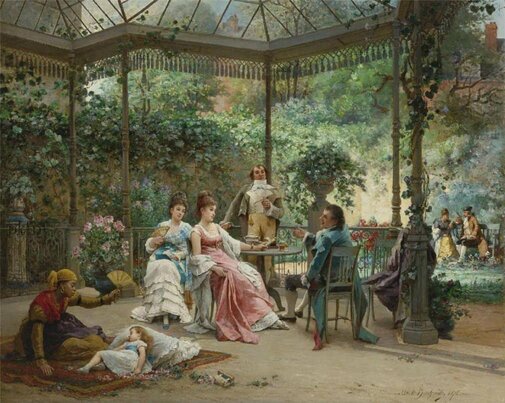 Organise a Regal Garden Party
A garden party is a beautiful way to celebrate the Coronation of King Charles III with friends and family, and it's budget-friendly too! For a chilled-out house, party plan a BBQ and drinks, and decorate your garden with bunting and balloons to create a festive atmosphere. You could set up a small stage for live music to add elegance to your party.
For a regal garden party, you could create a royal-themed menu with traditional British dishes such as roast beef and serve Pimms, a quintessentially British cocktail, as a refreshing drink. You could also include games like croquet or badminton or even set up a photo booth with royal-themed props for your guests to take pictures in.
When it comes to decorations, you could create a royal-themed atmosphere with embellishments such as flags, crests, and even a tiny throne for guests to take pictures on. You could also incorporate flowers like red roses, a symbol of the British monarchy, into your decor.
To ensure you are ready to party come rain or shine, consider also getting a pop-up gazebo for the garden. This will give you shade from the sun (we are hopeful) or cover the food and your guests should the heavens open.
Read this short blog for even more hints and tips on organising a Coronation garden party, day or night.
Plan a Coronation Street Party
Street parties are a traditional way to celebrate the Coronation of a new monarch. Organise one in your street or local community and invite your neighbours to join the celebrations. You can decorate the road with bunting and balloons, set up picnic tables and chairs or picnic benches, and even hire a DJ.
Traditionally, street parties included sandwiches, scones, and cakes. More recently, street parties have become more diverse and inclusive, with a wider variety of food options to cater to different tastes and dietary requirements.
To add a royal touch to your street party, consider setting up a buffet-style table with a selection of traditional British dishes such as roast beef, shepherd's pie, and fish and chips. You could incorporate street food favourites like burgers, hot dogs and BBQ for a more modern twist.
You can also include fun activities such as games and competitions, like a tug-of-war, a three-legged race or a treasure hunt. You can also organise a live performance or music to entertain your guests.
Remember to include a coronation-themed cocktail or mocktail station. You can also set up a dessert table with coronation-themed treats like cupcakes, cookies, and cakes.
Host a Royal Dinner Party
A royal-themed dinner party is a great way to celebrate the Coronation of King Charles III with friends and family. It can be an elegant and memorable event with a bit of planning. Encourage the guests to dress as their favourite royal from history or give out a royal facemask to each guest before they sit for dinner.
Consider incorporating traditional British dishes such as roast beef, fish and chips, and a trifle to add a royal touch to your dinner party. You could also include a dessert course featuring classic British puddings such as spotted dick and treacle tart.
You can also include fun and interactive elements to your dinner party, such as a coronation-themed quiz or a royal-inspired photo booth with props.
If you are on a budget, why not have a potluck dinner party and ask your guests to bring a dish that the royal family inspires? Also, why not ask your guests to bring their royal-inspired drinks to share?
For decorations, you can hang coronation-themed decorations such as flags, banners and photos of the royal family. You can also decorate the table with red, white and blue to represent the UK flag.
Finally, you can play a coronation-inspired music mix from Spotify or Amazon Music Unlimited (click here for a free 3-month trial) to entertain your guests. Or, if you feel brave, end the evening with Coronation Karaoke – Bohemian Rhapsody by Queen; anyone??
Phew, we are over halfway looking at ways you can celebrate the Coronation with these 10 fun ideas. We need a drink…
Create a Coronation-Inspired Cocktail
One fun way to mark the Kings' crowning is by creating a special cocktail you can enjoy throughout the celebrations. Even if you're not an experienced mixologist, you can easily make a delicious and impressive cocktail that would impress the King himself!
Here are two easy-to-make, fun cocktails, so dust off your bartenders kit and get mixing:
Coronation Cocktail: The Union, Jack's colours, inspire this drink. Mix gin, blue curaçao, and red grenadine over ice, then shake and strain. Pop in a tall glass and decorate with a lime slice and a union jack! You can also add a touch of sweetness with some simple syrup or lemon juice.
The King's Cocktail: Another idea is to make a cocktail inspired by King Charles III's favourite drink, Whiskey. Take a wee dram, and add ginger beer, lemon juice, and a splash of grenadine for a refreshing drink. You can also add some mint leaves and a lemon slice for garnish. This cocktail is perfect for a summer evening and will be a great addition to your coronation celebration.
Need a Mocktail, then try the Crown Cooler: Take 100ml cranberry juice, 100ml pineapple juice, one orange, and a cucumber slice. Fill a glass with ice. Add cranberry juice and pineapple juice, and stir gently. Garnish with a piece of orange and a portion of cucumber.
For more cocktail recipes, check out this dedicated boozy blog for some more coronation cocktail ideas.
Watch the Coronation Ceremony on a Big Screen
A royal movie night is a great way to bring friends and family together and get that coronation fever going.
Set up a big inflatable screen in your living room or garden. Encourage everyone to dress in fancy royal dress and prepare some regal snacks while watching a tremendous royal movie like The King's Speech or learn some royal 'history' with The Crown series.
It would only be the movies with some traditional British snacks such as fish and chips, scones and clotted cream, or cucumber sandwiches. For a modern twist, make popcorn dyed in the colours of the Union Jack. For drinks, serve up a royal cocktail like those we suggest above.
Celebrate the Coronation at a Local Event
Many communities across the UK will be hosting events to mark this historic occasion, such as parades, fireworks, street parties and free concerts. Attending any of these is a budget-friendly way to enter the party spirit.
Check your local newspaper or community website to find out what events are happening near you. Many local councils will have information about coronation celebrations on their websites. You can also check with your children's school or community centre to see what events they might be having.
Also, check Facebook and Twitter for updates on local events. And if all else fails, ask your neighbours and friends if they know of any celebrations happening in the area.
Attending a local event is a great way to enjoy the Coronation with your friends, family and community. Celebrating this special occasion is a beautiful opportunity; you might make some new friends too!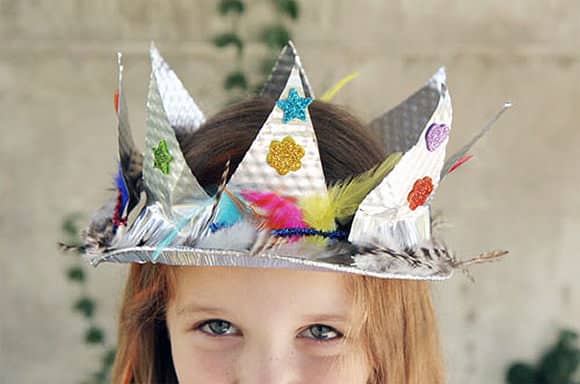 Make Coronation-Themed Crafts
Making coronation-themed crafts is a fun, creative way to enjoy quality time with the kids and help them make memories of this momentous occasion. Many ideas suit all skill levels, whether you're just starting or an experienced crafter.
Make some bunting using red, white and blue coloured paper or fabric. Another easy idea is to make card crowns to wear at a street party or garden party. Cut crown silhouettes out of gold and silver paper, then decorate with shiny beads, sequins or even shiny, sticky paper.
Take the crafting to the next level by making a royal-inspired photo frame – if you make one big enough, you could use it to take fun pictures with your friends! Use a plain cardboard frame, paint it red, white and blue and add some glitter, sequins and sticky gems for sparkle. To make your mini photo booth fit for a King, you can make crowns, tiaras and jewel decorations to hold in your pictures (or buy them here).
Craft masters out there, why make a Union Jack-inspired cushion or even a patriotic wreath to hang on your door or gate? I am sure crafting will be one of our most popular choices from a list of ways you can celebrate the Coronation with these 10 fun ideas.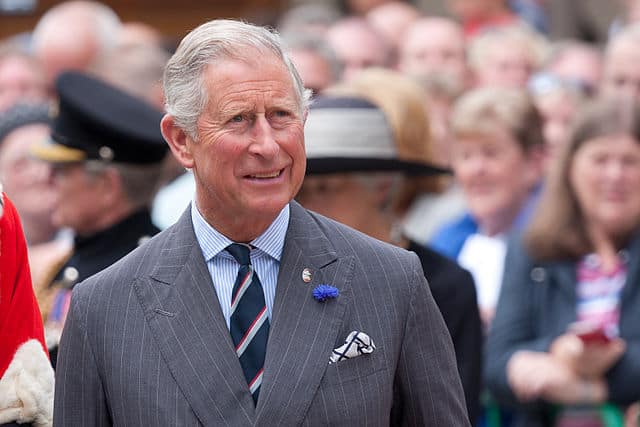 Take a Road Trip to a Royal Palace
Get in the royal mood on a road trip to one of the UK's royal palaces. Did you know that the UK monarchy owns 14 royal palaces and castles, with many to the public for tours and visits?
As a history lover and someone who loved visiting castles as a kid, especially in Wales, a road trip to one of these palaces is a perfect way to celebrate this special occasion.
One excellent option is Windsor Castle, the former official residence of the Queen. Here, you can pay your respects at the grave of Queen Elizabeth II in St. George's Chapel, explore the State Apartments and see the Changing of the Guard ceremony.
Another great option is Kensington Palace, the former residence of Queen Victoria and Princess Diana. Take a tour of the palace and see the exhibition on the life of Princess Diana, or stroll through the beautiful palace garden.
You could also visit Buckingham Palace, Hampton Court Palace, the Tower of London and many more. Each palace has unique history and stories, making it a great learning experience for kids and adults. So pack a picnic, grab your family and friends and hit the road for a royal adventure!
Do a Coronation-Themed Workout
For fun and fitness, I do the FitSteps dancing, and we always do themed workouts, making the music and costumes (yes, we dress up too) fit the occasion.
The Coronation won't be any different, and I am sure we will be working out to regal-themed hits like "Bohemian Rhapsody" by Queen, "Kiss" by Prince, and "The Lion King".
Another idea for a coronation-themed workout is to organise a group fitness class where participants can learn a choreographed routine inspired by the Queen's guards.
Doing your royal workout is just as easy; you can throw a musical dance party or even a silent disco with a regal twist to get the heart pumping. Or how about adding a charity twist and organise a "Royal Fun Run" where participants dress up as their favourite royal and fundraise for completing a short, fun run.. This is a great way to get outside and enjoy the fresh air, all while feeling like a true king or Queen.
For those who prefer a more low-impact workout, consider taking a stroll through one of the many royal parks, such as Hyde Park or St. James's Park. You will get some exercise and have the opportunity to take in the beautiful scenery and spot some resident wildlife, like the royal swans.
With all the extra food and drink we will consume as we celebrate this historic British event, moving will be essential to work off any extra pounds! So I hope these fun make getting fit during coronation time enjoyable.
Are you ready to celebrate the Coronation with these ten fun ideas? Which ones will you do? Will you host a royal dinner party, craft crowns and drink a regal cocktail? Or will you go low-key and do a workout in your tiara?
Whichever one of these 10 fun ideas to celebrate the Coronation you choose, mark this historical event uniquely and memorably. Oh, and of course, it goes without saying – check the weather so you don't get rained off with brilliant British weather!
Latest posts by Alexandra
(see all)