Finally Summer is here, however with continued covid restrictions on travel it looks like we are having staycations this year. We could get down about that but the UK is one of the most beautiful countries once you get out and about and its perfect for picnicking in! So lets look at some fun summer picnic ideas so you are dining out in style and comfort.
The weather is getting brighter, nights longer and the beach and countryside are beckoning to be picnicked in! So let's get out there and Picnic safely In 2021 (for guidelines on picnicking within the covid restrictions check GOV.UK).
I am already dusting off our luxury picnic basket, washing the picnic blankets and planning our escapes to the beach.  Where are you excited to visit with your family, friends or relations? Are you a beachbum, countryside lover or fancy a day out at a country home or two?
Fun summer picnic ideas – locations
Need some fun summer picnic ideas of places for the perfect summer dining spots? check out the National Trust for some amazing picnic spots local to you – from beach to mountain to country dale. If you live in Scotland there are great deals on National Trust memberships for our fans here. And we give you a few of our favourite national trust places to visit in the UK and Scotland if you click those links.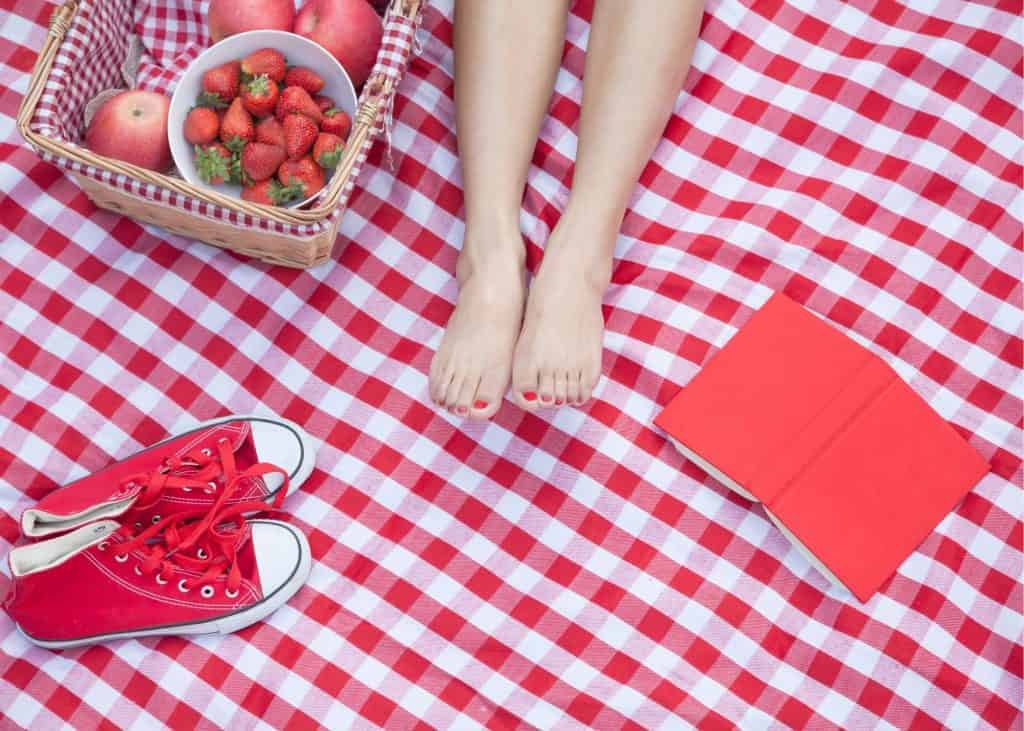 Whether you are a seasoned picnic goer or new to this dining out lark I have you covered for what to take on a picnic.
So lets kick off with a few things you need to make sure you have packed in your picnic backpack or picnic hamper.
Picnic Cool Bag Rucksack – I recommend the cool bag in backpack form because its easy to carry and awesome for cool food/drink storage. Easier to get on to the beach with than Electric cooler box (however they are great in the car for long summer road trips!
Beach Tent or awesome sided sun brolly for portable shade (and cover if it rains!)
Car First Aid Kit or Travel First Aid Kit for trips and slips
A Beach Trolley to transport everything including the kids to your picnic site
Folding Picnic table and chairs combo –  If you dont want sand in the butties or fancy a posher picnic then take a picnic table & chairs that fold up.
No room table then take a Picnic Blanket from our huge range – including one you can play twister on!
Need to buy Summer Picnic Essentials quickly? These 10 items are my top picnic must haves:
Yummy summer picnic ideas for foodies
For some yummy summer picnic food ideas check out our blog on vegan picnic food. You might never have tried vegan before, or like me think you will miss the meat…but YOU DONT! Having a teddy bears picnic then we have some fab food ideas for you and the little ones in our Teddy Bears picnic blog.
Latest posts by Alexandra
(see all)