Are you wondering where to go as a family over Christmas or beyond? Let me help with my 10 best national trust places in England!
As you know, I absolutely love having a National Trust membership. I barely have to pay any entry fees, and they are perfect places to have a lovely picnic as a family. We really got into holidaying from home when we have Covid Lockdown and during that time we visited heaps of places with my NT Card.  
With so many places to see it can be hard to work out where to go first so I figured I would help you by writing a list of the 10 best national trust places for a picnic.  These are all beautiful places, perfect for family walks and fun and I hope at least one if close to you.
By now, you should know how much I love to pick the best picnic backpack and picnic rug for a day out with the kids. So without further ado, let's go through my 10 favourite National Trust sites in England for a picnic.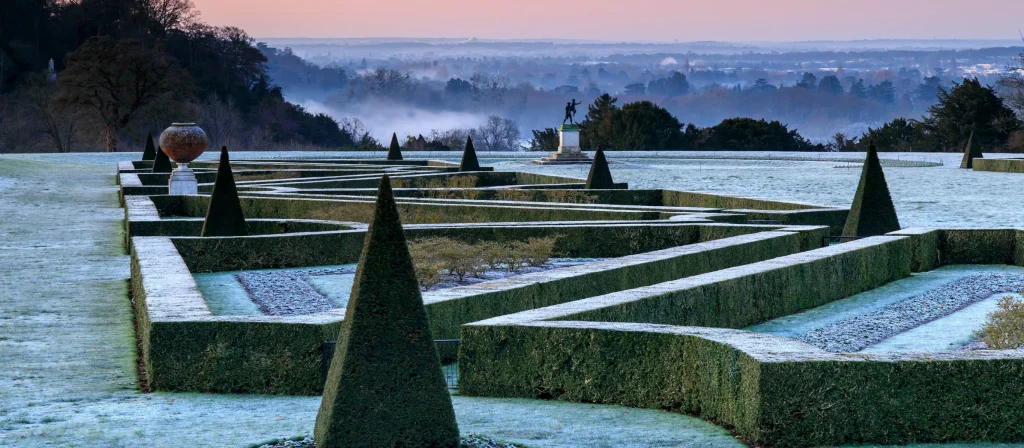 As far as best National Trust places go, this one didn't disappoint. Cliveden's imposing house is surrounded by vast, beautiful gardens and walkways. And you can explore the maze in the Water garden or take a walk down to the river Thames where boats are available to hire.
Cliveden has plenty of picnic tables and picnic spots in the overflow area. This cheered me up a great deal as I was able to use my Bear Skin Portable Picnic Blanket (honestly, this picnic blanket looks ludicrous but the kids and I adore it). 
The kids will enjoy the Storybook Playpen and the Conservatory Café in the Walled Garden is open for drinks and snacks. Toilet facilities are also available.So make sure you take a look at Cliveden's latest news on their Facebook page.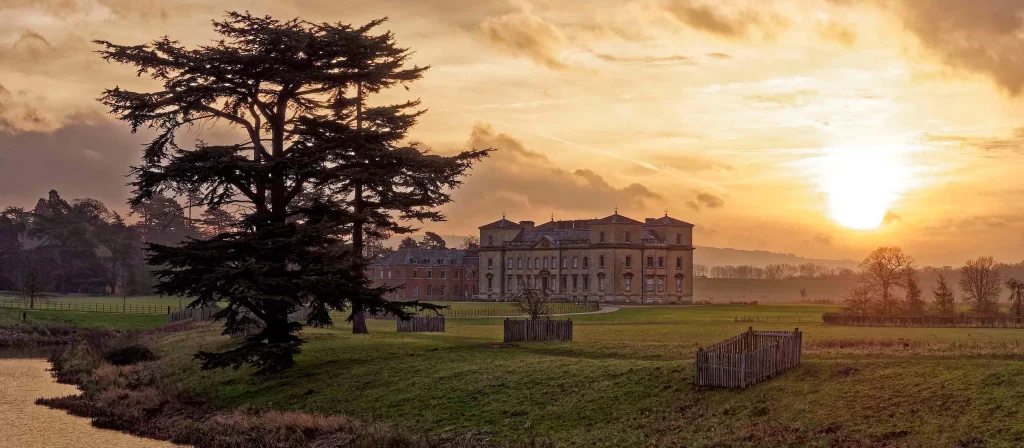 Croome's 18th-century garden is a vast and enchanting view to witness. You can walk down to the superb grounds and discover picturesque bridges over winding rivers. On your way, you'll meet enchanting statues like the water nymph Sabrina. And don't forget to visit the grotto! My daughter absolutely loved it.
The scenery is superb, and there's no shortage of things to visit. From St Mary Magdalene's church to Croom Court itself, your day will be filled with adventures. Make sure you get the kids excited about animal homes with the book Peep Inside Animal Homes as there is rich wildlife in Croome.
The canteen is now open and there are plenty of benches scattered around the grounds. So needless to say, you should pack a picnic hamper and perhaps soup in a thermos food flask if visiting in the colder months. In addition I recommend you don't leave the house without an umbrella if I were you, this is England after all. 
So make sure you take a look at Croome's latest news on their Facebook page.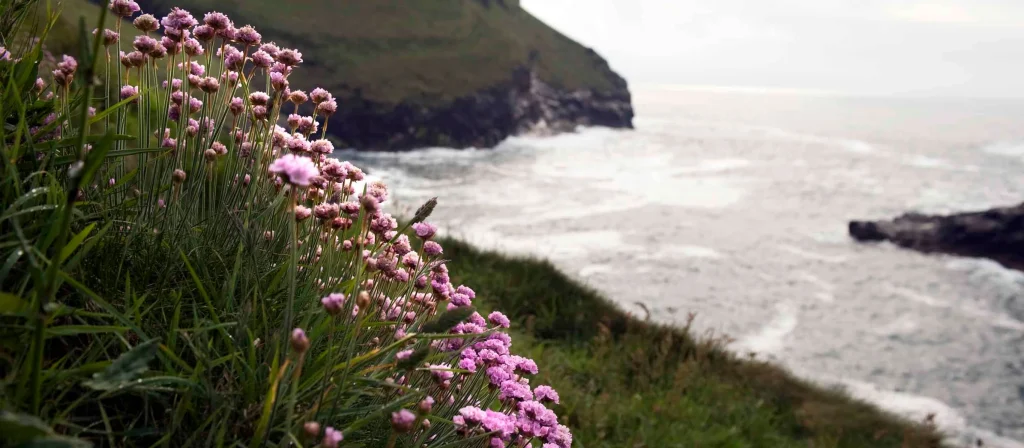 Cornwall is known for its splendid seaside villages and Boscastle is no exception. This natural harbour village sits on the brink of a beautiful rocky river. On those enchanting walks, you'll come across the Celtic strip fields of Forrabury Stitches, old dilapidated churches once described by Thomas Hardy and stunning cliff paths. 
For hikers, this is the perfect place to visit. So pack up your hydro food flask and picnic rucksack, and enjoy your chance to get in touch with England stripped to its most natural beauty. Surrounded by stone cottages, tea rooms, shops and bookstores, there is more than enough here to whet your adventurous appetite. 
Before taking a hike in the British outdoors do get prepared with good waterproof jacket and strong walking boots.  You might also want to get some walking poles (if you are a little rocky on your feet like me) and a good set of anti blister socks to make sure you have a comfortable time in Boscastle.
For the cyclists out there, I would recommend going out and exploring the windy roads of Cornwall. My favourite book for this is Really Wild Cycling. And there are tons of useful cycling paths to enjoy.
So make sure you take a look at Boscastle's latest news on their Facebook page.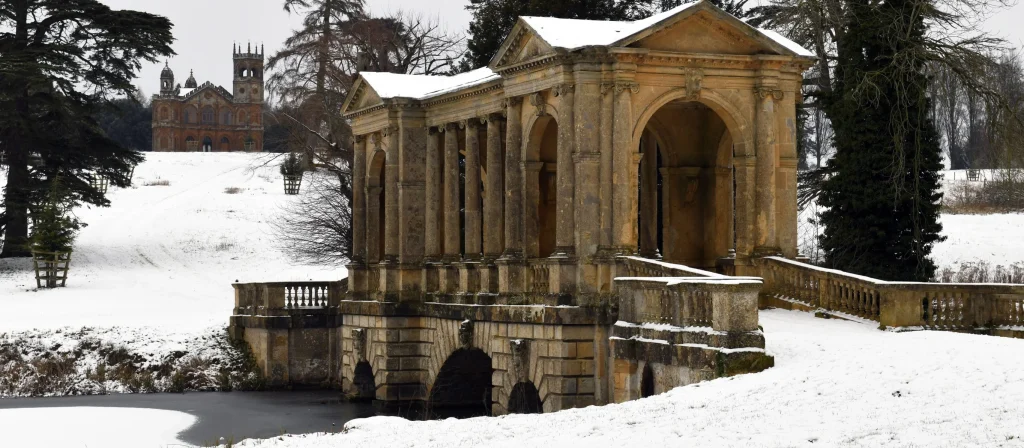 If you enjoy a lovely leisurely walk, Stowe is the perfect place for you to go to. With its vast and rich parklands and gardens, Stowe offers its visitors a day's worth of pure English beauty. With Georgian architecture and gardens by Capability Brown this really is one of the most see National Trust sites in England.
The kids have ample space to run around and play (more time for you to relax!). And you can get them excited about Stowe's wildlife with this book My First Book Of Garden Bugs. The facilities are just outside the entrance to the garden, and you no longer have to book in to visit. And if you fancy a quick sandwich or a drink, head over to the café! 
Or if you prefer to Picnic like us then pack your thermos flask as this might be a long day. This ONEISALL 2L Flask is the best thermos flask I've come across.
But make sure you take a look at Stowe's latest news on their Facebook page.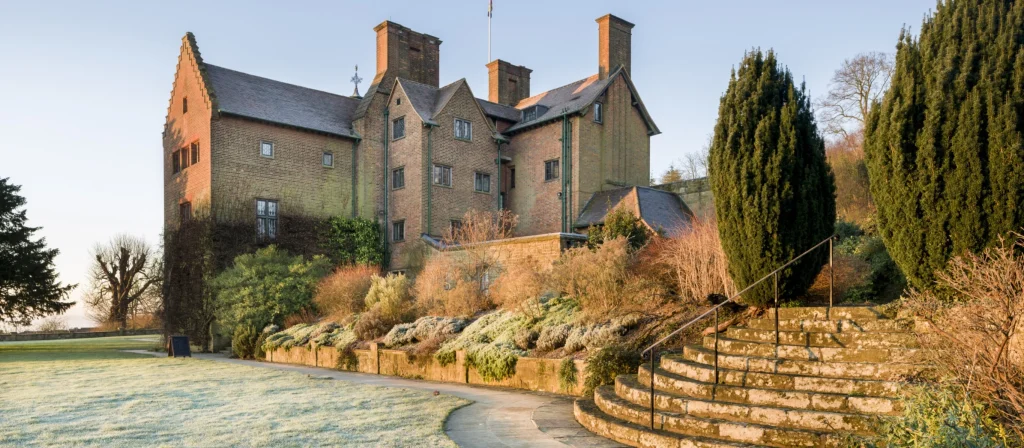 Chartwell was owned by Churchill from 1922 until his death in 1965. And the house really is extraordinary. They kept the rooms as they were during his stay there, and many objects and artefacts give you an inside view of the life of Winston Churchill.
His love for landscaping is reflected in the imposing and wondrous gardens that surround the house, and that's just perfect for a glamorous English picnic. Just imagine lying out under the trees in the shade enjoying Champagne and Canapes from a luxury wicker picnic hamper.
Bring your picnic cooler bag and your waterproof picnic blanket. The grounds are ripe for joyous meals near the woodlands. My favourite picnic hamper is this HappyPicnic Filled Picnic Basket. So practical and compact. But if you're an avid hiker, I recommend this great IceMule Coolers . 
Facilities like toilets etc are found around the premises, and their restaurant is open. And whilst you no longer need to book a visit, keep in mind that tickets are sold on a first-come-first-served basis.
So make sure you take a look at Chartwell's latest news on their Facebook page.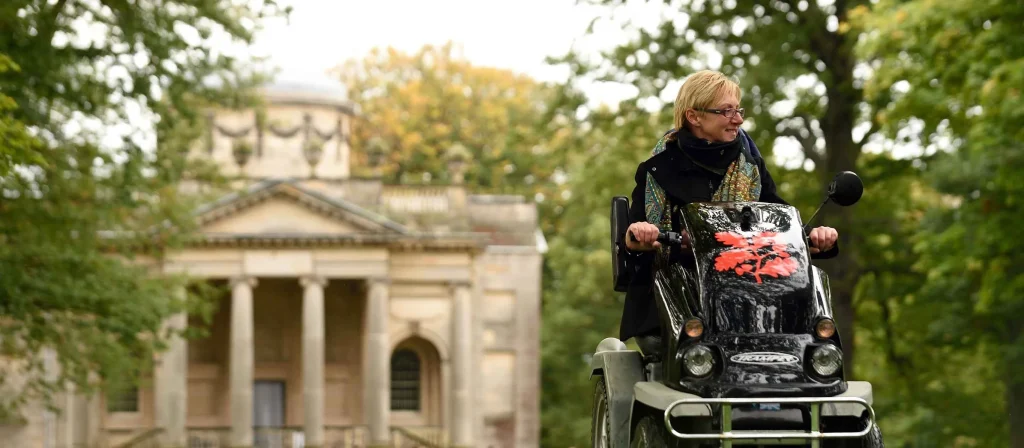 At Gibside, you have an array of walks to choose from. Between Gibside valley views and the Gibside explorer trail through the woodlands, Gibside is a wonderful place to visit as a family. 
Designed in the 18th century, this beautiful site will amaze you at every step, both with its natural qualities and architectural exploits. Speaking of woodlands, have a look at National Trust: Britain's Trees to get your tree species down.

You can settle down in the afternoon for a lovely picnic before heading over to the Strawberry Castle play area. The kids and I love playing picnic games so we tried lawn pong there (a picnic/kid friendly equivalent of beer pong!). I used those ROPODA Yard Pong and they worked a treat. I've had them for years!
Thankfully, facilities have now reopened and you can enjoy from delicious drinks and snacks at the café (if you didn't bring enough for the picnic!!).  You can take a look at Gibside's latest news on their Facebook page.
7. Scotney Castle in Kent
Known for its ancient beauty, the 14th-century Stone Castle borders a stunning lake, surrounded by drooping Wisteria and Clematis. The Victorian mansion near has a beautiful interior which you can visit. The gardens are lovely to walk around and explore plus you can bring a picnic blanketand dine in style under the trees!
Their facilities are open and you can buy delicious cakes in the tea-room from 10 to 5 pm every day!The Old Castle has been restored and has some great collections for visitors to enjoy – you need to book to see the castle. 
But if you feel like being surrounded by superb flower beds and water, then this is the place for you. My husband, the kids and I played outdoor games using Our Moments Family Game during our picnic. It was great fun getting the kids to ask us questions and chatting about what they learnt about us.  We learnt heaps about them as well and had some great laughs at the answers. I was glad I bought it and its perfect for long car journeys too!
So make sure you take a look at Scotney's latest news on their Facebook page.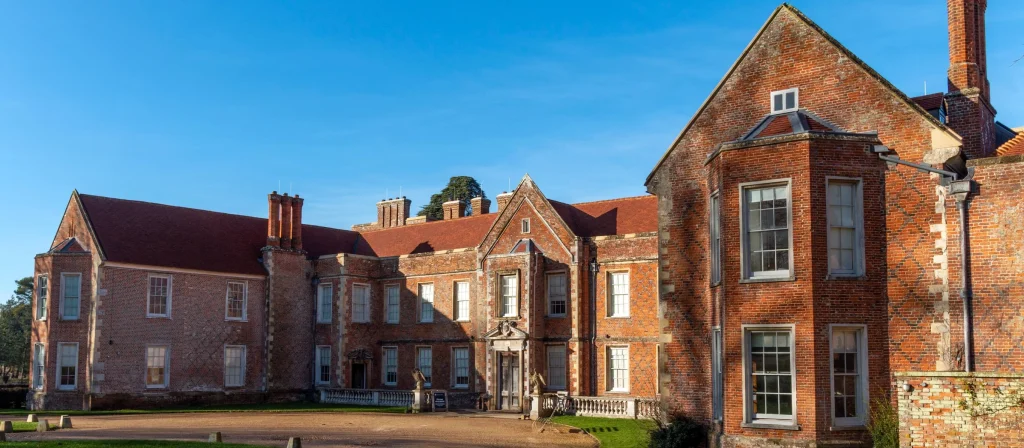 From deer spotting to old woodlands with a World War Two ammunition storage site, the Vyne is a superb English National Trust site to visit. The house itself is filled with centuries of interior design and historical footprints. From the Tudor oak gallery to the neoclassical staircase, the Vyne is truly a surprising and glorifying building. 
The grounds are obviously superb as well. And after your tour of the house, I suggest you go find a beautiful scenic spot by the wide lake for a picnic. You can also buy some refreshments at the Brewhouse tea room. Picnics are welcome around the north lawn and there are plenty of benches about for you and your family to dine.
So make sure you take a look at the Vyne's latest news on their Facebook page.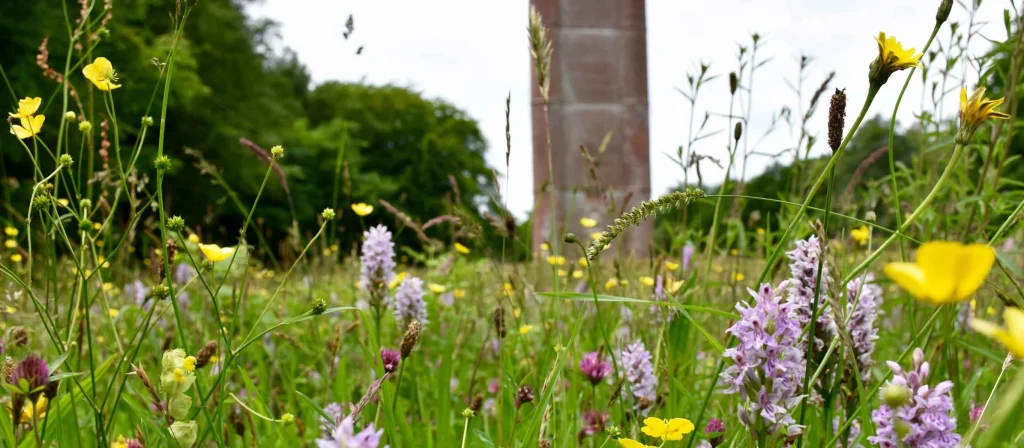 Straight out of a fairytale, the Palladian house is surrounded by picture-perfect lawns, farmland and ancient woods you can discover with the kids. And it's really no surprise when they tell you Stourhead is famous for its beauty. 
A lovely cooler bag will be ideal here for your dream-like picnic. And don't forget to visit the Regency library and see beautiful paintings inside the house. Although the café and the shop are now closing at 12:30 pm, the Spread Eagle Pub and the Ice-Cream parlour remains open throughout the day. So don't worry kids, ice cream for dessert is still part of the deal!
But make sure you take a look at Stourhead's latest news on their Facebook page.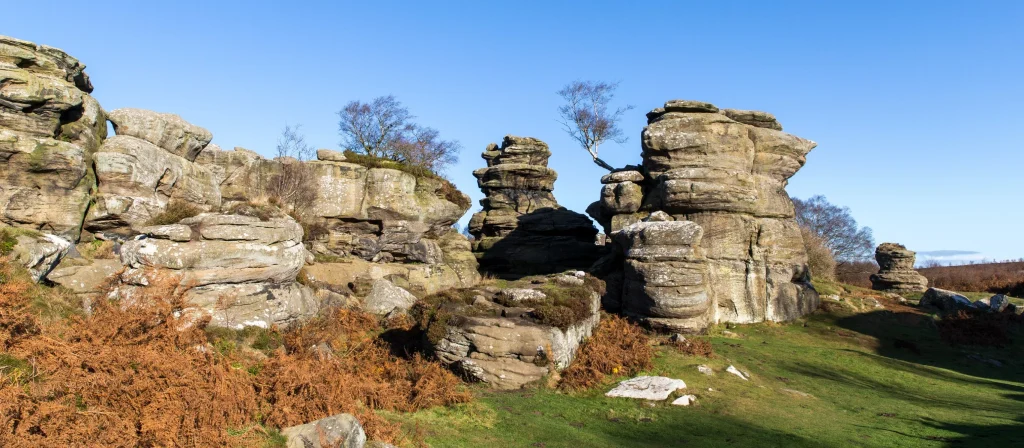 The Brimham Rocks in North Yorkshire were formed long before Dinosaurs populated the earth! This natural beauty was formed over thousands of years as the earth shifted, finally ending in this beautiful curvy shape just by the sea. 
This National Trust site is a wonder for hikers and walkers. You can participate in guided walks, and get the kids tree spotting amongst Brimham's rich flora. There are plenty of facilities available, however, keep in mind that parking is limited. And if you plan on visiting as a group, make sure you make a booking first.
Have a picnic by the kiosk or along with the seaside view. This adventure will bring you the fresh air and fun your family needs. Remember to bring your umbrella! The sturdiest I have found was this Collar and Cuffs London. For this seaside site, it will be a great option I think. 
So make sure you take a look at Brimham's latest news on their Facebook page.
There are so many great National Trust sites to visit in the UK including Brodie Castle, for instance, a another family favourite (enjoy the blog on it too!). And it's part of the National Trust of Scotland.  Keep watching our site for more blogs on our favourite National Trust sites in Wales and Northern Ireland as well. 
Let us know in the comments box below if you visit any of these National Trust site in England and what you thought of them.  Can you recommend any other picnic sites in the UK – let us know below as we are always open to new ideas!
Now to help you plan the perfect picnic on your travels check our our handpicked picnic essentials on the site.  If you have all these you are sure of the perfect picnic!
Can you think of another essential picnic items I need to include? If so drop me a line in the comments.
FAQ on National Trust England
How do I get a national trust membership?
To get a National Trust membership, go to the National Trust website and choose a membership. You can have a joint membership, family membership, individual membership or life membership. Click on one of the above and pay online. You can buy a membership for yourself or as a gift.
Best picnic spots outside London?
Box Hill in Surrey is a very popular picnic spot for Londoners who want to get out of the hustle and bustle for a bit. It's easily accessible with the Dorking train, and the view is amazing. 
Another great picnic location just outside London is Mill Meadows, Henley On Thames. Surrounded by Willow trees and easy to get to from London, this idyllic place is a favourite picnic spot for many Londoners.
Where do I book to stay in a national trust cottage?
To book a national trust cottage, go to the National Trust website, fill in the form, and pick your holiday destination. Depending on where you decide to go, you can book campsites there as well.
Can I order online from the national trust shop?
To order online from the National Trust shop, visit the National Trust's website and click on the Shop section in the menu. From there, you can buy picnic rugs, hats, books and even homeware.
Latest posts by Alexandra
(see all)