Perfect Picnic Five Sandwich Recipes
Ah, the humble sandwich. It's a staple in every picnic basket and for good reason. Sandwiches are the perfect picnic food, easy to make, easy to eat, and incredibly versatile.
They require no cutlery, making them a fuss-free option that leaves more time for fun and less for clean-up. But sandwiches aren't just about convenience, they can be a culinary delight with the right ingredients and a little creativity.
In this article, we'll explore five amazing sandwich recipes everyone should try for their next picnic. We've got something for everyone, including a vegan sandwich option and a kid-friendly sarnie favourite.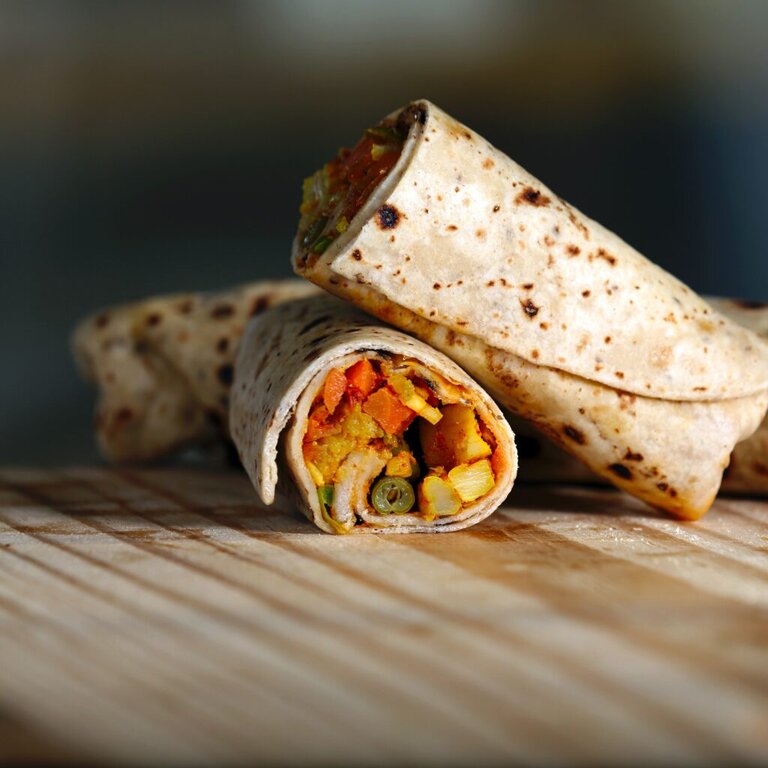 A Brief History of the Sandwich and Picnics
As we know it today, the sandwich was popularised by John Montagu, the 4th Earl of Sandwich.
Legend has it that he ordered his valet to bring him meat tucked between two pieces of bread, and thus, the sandwich was born. This allowed him to continue playing cards while eating without using a fork or getting greasy cards.
Picnics, on the other hand, have a more communal origin. The term' picnic' comes from the French' pique-nique,' which describes a group of people dining in a restaurant who brought their wine.
The concept of outdoor dining, however, has been a part of many cultures for centuries, with people enjoying meals amidst nature for both leisure and celebration.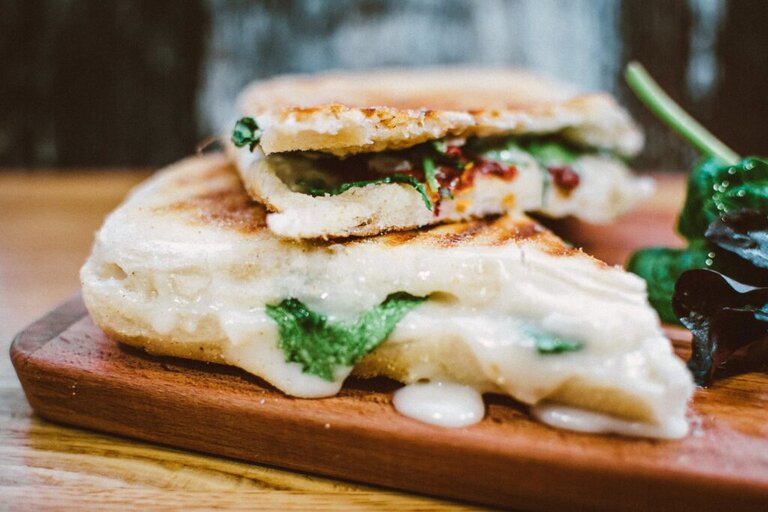 Five Sandwich Recipes To Make The Perfect Picnic
1. Pizza Panini Sandwich
The Pizza Panini Sandwich is a delightful twist on the traditional pizza, packed with mozzarella, pepperoni, and marinara sauce. It's a hit with kids and adults, making it a perfect addition to your picnic basket.
How to make it:
Spread marinara sauce on one side of each slice of bread.
Layer mozzarella cheese and pepperoni over half of the pieces.
Top with the remaining portions of bread, sauce-side down.
Heat a panini press or griddle over medium heat.
Cook the sandwiches until the bread is toasted and the cheese is melted, about 3-5 minutes on each side.
2. Grilled Peach Panini
The Grilled Peach Panini is a sweet and savoury delight. The combination of ripe peaches, creamy brie, and fresh basil leaves is a refreshing and sophisticated take on the traditional sandwich.
How to make it:
Spread butter on one side of each slice of bread.
Layer brie slices, fresh basil leaves, and ripe peach slices on half of the slices butter-side down.
Top with the remaining pieces of bread, butter-side up.
Heat a panini press or griddle over medium heat.
Cook the sandwiches until the bread is toasted and the brie is melted, about 3-5 minutes on each side.
3. Pasta Sandwich
The Pasta Sandwich is a unique and hearty option. It's a pasta salad packed into a sandwich, making it a filling and satisfying choice for a picnic lunch.
How to make it:
Combine cooked farfalle, diced ham, cheddar cheese, chopped fresh spinach, bell pepper, red onion, mayonnaise, mustard, heavy cream, salt, and pepper in a large bowl. Toss until evenly incorporated and the pasta and vegetables are well-coated in the dressing.
Serve the pasta mixture between slices of your favourite bread.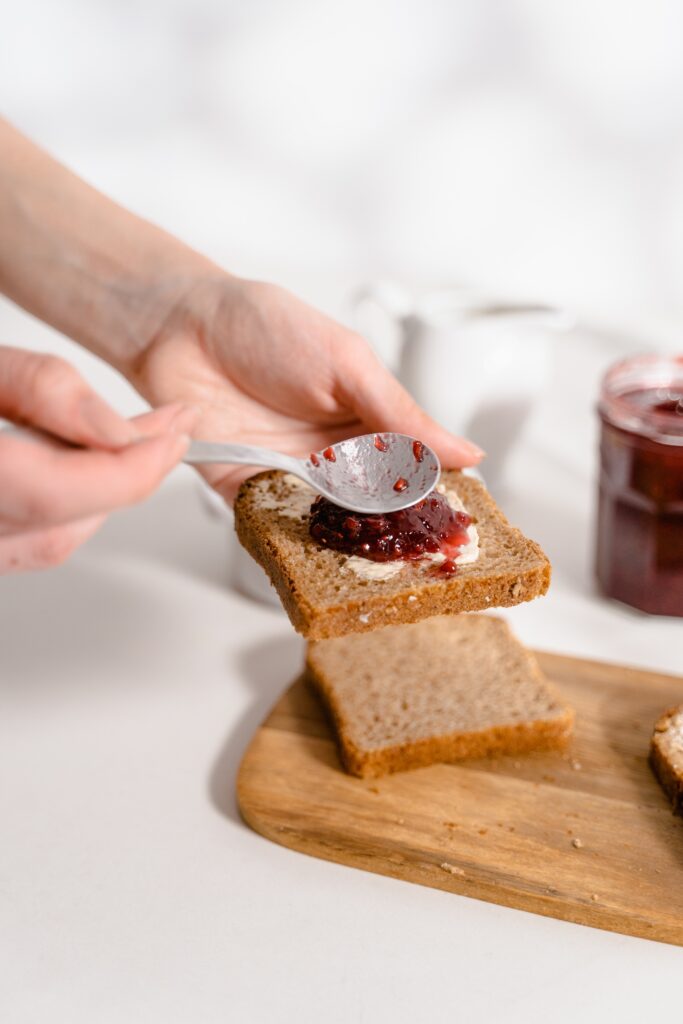 4. Ultimate Crispy "Chicken" Sandwich (Vegan)
This Ultimate Crispy "Chicken" Sandwich is a vegan's dream, and it's made with tofu and cannellini beans, and it's so good that it might even fool the carnivores in your group.
How to make it:
In a food processor, combine the cannellini beans and their liquid, the tofu, olive oil, Worcestershire sauce, dissolved bouillon, onion powder, garlic powder, and salt. Blend until smooth.
Add the vital wheat gluten in batches, blending between additions. The mixture should start coming together into a dough.
Shape the dough into "chicken" breasts and steam for 80 minutes.
Marinate the "chicken" in oat milk, pickle juice, hot sauce, and salt for 1–2 hours.
Bread the "chicken" in flour, cornstarch, baking soda, garlic powder, onion powder, paprika, cayenne, salt, and pepper.
Fry the "chicken" until golden brown and crispy.
Assemble the sandwich with a toasted bun, vegan aioli, colourful slaw, and the crispy "chicken."
5. Peanut Butter & Jelly French Toast Sandwich
The Peanut Butter & Jelly French Toast Sandwich is a fun and sweet sandwich that kids (and adults with a sweet tooth) will love. It's a classic PB&J sandwich with a French toast twist.
How to make it:
Combine strawberries, granulated sugar, lemon zest, and lemon juice in a medium saucepan over medium-low heat. Cook until the berries have started to break down into a thick sauce.
Spread peanut butter over two slices of bread and jelly over the other two slices. Sandwich the halves together.
Coat each sandwich in pancake batter.
Fry each sandwich for 2–3 minutes per side or until golden brown.
Cut the sandwiches half on the diagonal, pour the strawberry syrup on top, and dust with powdered sugar.
Conclusion
Picnics are an excellent way to enjoy the outdoors and spend quality time with loved ones. With these five sandwich recipes, your picnic basket will be packed with delicious and diverse flavours that everyone can enjoy. So why not plan a picnic this weekend and try out these recipes? Happy picnicking!
Product Recommendations For the Perfect Picnic
To make your picnic experience even better, here are some product recommendations from Alexandra, the Picnic Queen:
Remember, a great picnic is not just about the food. It's also about the company, the location, and the overall experience. So get out there, enjoy some delicious sandwiches, and make beautiful memories!
Latest posts by Alexandra
(see all)