Making the Most of the Cosy Autumn Days with Your Loved Ones
It's Alexandra here, your go-to party queen and mum, and today, I am thrilled to share a guide that will make your autumn picnics memorable and kind to your wallet.
As the leaves turn golden and the air gets a crisp hint of apples and cinnamon, we must introduce our "Autumn Picnic Essentials". We can't help but feel the urge to soak up the beautiful transformation that nature undergoes during autumn.
Autumn is a season that beckons us to slow down and appreciate the simpler things in life. It's a time to gather your loved ones, bundle up in cosy layers, and head out for a delightful picnic amidst the rustling leaves and golden hues.
Whether you are a family with young kiddos or friends seeking a serene outdoor escape, an autumn picnic with the right "Autumn Picnic Essentials" is the perfect way to bond and create cherished memories.
In this guide on Autumn Picnic Essentials, I have handpicked a selection of must-have, family- and budget-friendly items to ensure your picnic is a hit. From warm blankets to entertaining games, I've got you covered. So please grab a cup of hot cocoa, settle in, and let's embark on this autumnal adventure together!
Why Autumn Picnics Are Special…
Enjoy The Beauty of Nature in Autumn…
Autumn is like a big, beautiful colouring book come to life. The trees are dressed in shades of gold and red, with a lovely crunch of leaves underfoot. It's a great time to enjoy the simple pleasures of being outdoors, with a warm cuppa and the kids running around collecting leaves.
Pick Less Crowded Picnic Spots
One of the best things about autumn is that the popular picnic spots are less crowded. It means you can enjoy some quiet time with your family without the summer crowds. It's just you, your loved ones, and the gentle sounds of nature – perfect for some quality family time.
A Unique Bonding Experience for Families
Autumn picnics are a fantastic way to spend time with your family. It's all about sharing laughs, stories, and maybe a hot chocolate. These simple moments become cherished memories, don't you agree?
Health Benefits of Outdoor Activities
We all know how important it is to encourage our little ones to be active. And what better way than a fun day out at a picnic?
According to the NHS UK's Change4Life experts, kids need to be active for at least 60 minutes a day, and spending time outdoors can help improve their mood, health, and even performance at school.
So, why not plan some fun outdoor games for your next picnic? It's a great way to keep the kids happy and healthy.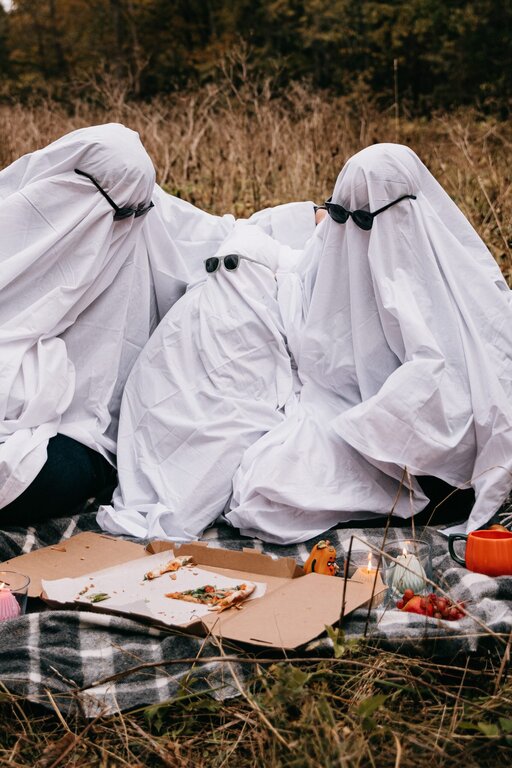 Choosing the Perfect Picnic Spot
Finding the right spot for your autumn picnic is like finding the perfect spot to build a sandcastle at the beach – it sets the tone for the entire day! Let's dive into some tips to help you pick the perfect place for your family picnic.
Considerations for Families with Young Children
When you have young kids tagging along, you want to ensure the picnic spot is safe and child-friendly. Look for places that have open spaces for them to run around and maybe a playground to keep them entertained. And, of course, a spot with nearby restroom facilities is always a plus!
Check out this blog for some of my top year-round National Trust outdoor locations for a great autumn picnic with family and friends.
Accessibility and Safety
Safety comes first, always. Choose a picnic spot that is easy to access, especially if you have a pram or folding trolley. Well-maintained paths and clear signage can make your picnic experience smooth and hassle-free.
Nearby Attractions for a Full Day Outing
If you plan to make a day of it, why not choose a picnic spot near some family-friendly attractions? It could be a park with a duck pond, a botanical garden, or even a nearby farm offering apple picking during the autumn season. It adds fun to your picnic day and gives the kids something to look forward to.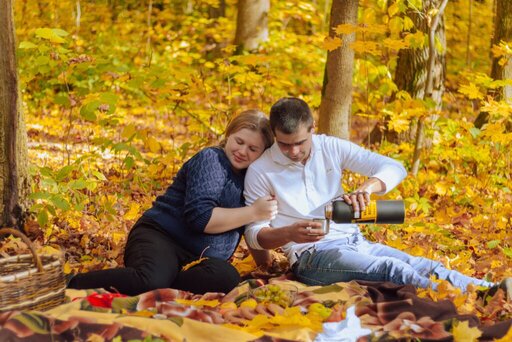 Budget-Friendly Autumn Picnic Essentials
Planning a picnic doesn't have to break the bank. With savvy shopping, you can gather all the essentials without stretching your budget. Here, I've listed some must-have items that are pocket-friendly and perfect for a cosy autumn picnic.
Autumn Picnic Blankets and Seating
Picnic Food Storage and Serving
Picnic Flasks and Drink Holders
Clothing and Accessories
Remember, the key to a comfortable autumn picnic is to be prepared for all weather conditions. Dressing appropriately ensures you can enjoy the outdoors without any discomfort.
Entertainment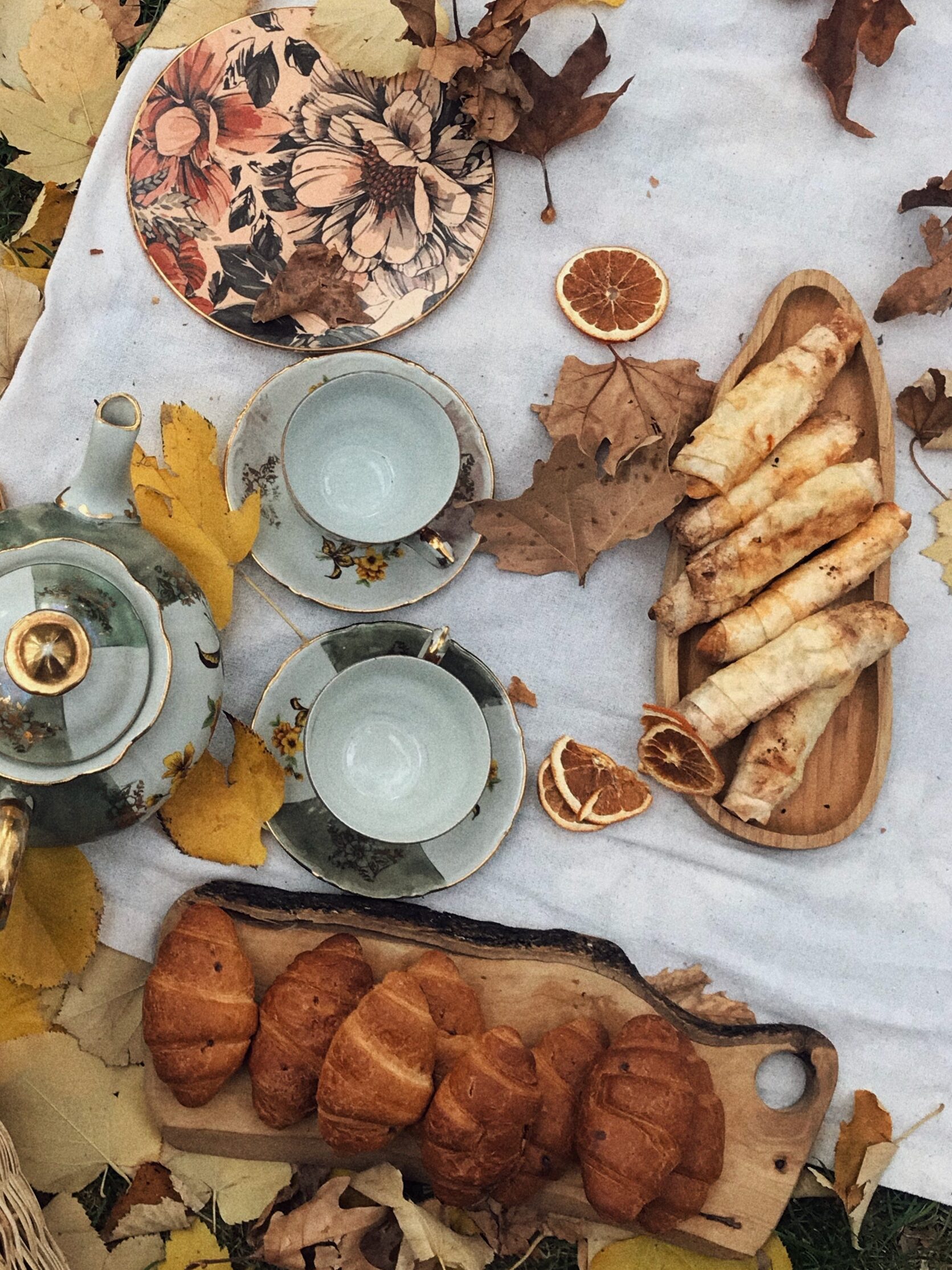 As we wrap up this guide to the top autumn picnic essentials, I hope you're feeling all geared up and excited to plan your autumn trip out.
Remember, it's the simple joys that often bring the most happiness. A warm blanket, a hot cup of cocoa, and the laughter of your loved ones echoing amidst the golden hues of autumn – these moments truly matter.
Before you head out, here are a few final tips to make your autumn picnic a success:
Dress in layers to stay warm, as the temperature can fluctuate.
Don't forget to pack a few extra snacks – picnics can work up an appetite!
Monitor the weather forecast to avoid surprises on a rainy day.
I would love to hear about your autumn picnic adventures and your Autumn Picnic Essentials. Feel free to share your experiences, photos, and favourite picnic spots in the comments below. Let's create a community where we can share and celebrate the simple joys of life.
Latest posts by Alexandra
(see all)