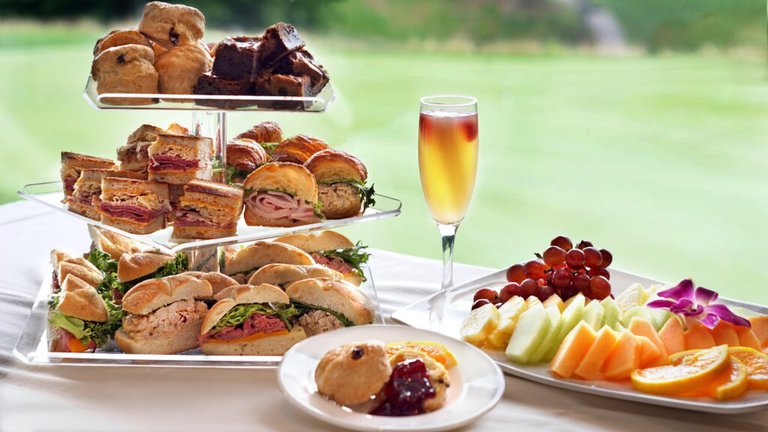 Picnics are a fantastic way to enjoy the outdoors, spend quality time with loved ones, and indulge in delicious food. So enjoy this quick read guide to quick picnic preparation.
Whether planning a romantic date, a family outing, or a solo adventure, a well-prepared picnic can make your day extra special.
In this guide, we will walk you through the essentials of picnic preparation, including choosing the perfect location, packing the right food, and selecting suitable picnic gear.
Choosing the Perfect Picnic Location
The first step in quick picnic preparation is choosing the right location. Consider the type of experience you want. Do you prefer a quiet, secluded spot or a bustling park with many activities? Do you want to be near a body of water or under the shade of large trees?
Local parks are often a great choice as they usually have picnic tables and public restrooms. Some even have grills if you plan to cook. If you want a more adventurous picnic, consider visiting a national park or a forest reserve. Just remember to check the rules and regulations regarding food and waste disposal.
For a more unique experience, you could have a beach picnic. The sound of the waves and the feel of sand under your feet can make for a relaxing and memorable picnic. Bring a sturdy picnic blanket or a low table to keep sand out of your food.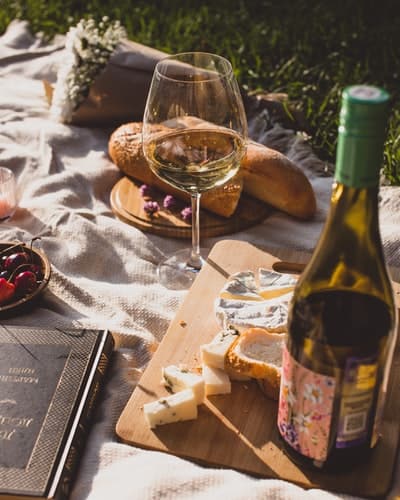 Packing the Right Food
The food you pack can make or break your quick picnic preparation. Choosing dishes that are easy to eat outdoors and can withstand being out of the fridge for a few hours is essential.
Sandwiches are a picnic classic. They're easy to make, portable, and can be customized to everyone's taste. Try this Roast Beef and Horseradish Cream on Pearled Barley Bread recipe for a gourmet twist. The hearty roast beef and the tangy horseradish cream are a match made in heaven.
For a lighter option, consider a refreshing salad. This Greek Salad Skewers recipe is a fun and portable take on the classic Greek salad. Click here for more yummy picnic food ideas or our vegan picnic food.
Don't forget to pack snacks like fruits, cheese, and crackers. For dessert, cookies and brownies are great options as they don't require utensils.
Pack plenty of water to stay hydrated, especially on hot days. You can also bring a bottle of wine or prepare a homemade lemonade for a refreshing treat.
Selecting Suitable Picnic Gear
Having the right gear can make your picnic more comfortable and enjoyable. Here are some items you might want to consider:
Picnic Basket: A good picnic basket can make transporting food and drinks easier. The Luxury 4-Person Wicker Chiller Picnic Hamper is a great option. It's insulated to keep your food fresh and has a leak-proof design. Going on a hike, take a picnic rucksack instead for ease of use and free hands.
Picnic Blanket: A picnic blanket is essential, especially if you plan to picnic in a location without tables. The SONGMICS Large Waterproof Outdoor Picnic Blanket is waterproof and sand-proof, making it perfect for beach picnics. And I LOVE these mini hiking blankets that pack away to nothing for packing light.
Portable Cooler: A portable cooler is a must if you're bringing perishable food or drinks that need to stay cold. The YETI Hopper Portable Cooler is a durable and reliable option.
Reusable Utensils and Plates: Consider bringing reusable utensils and plates to minimise waste. The Bamboo Cutlery Set is eco-friendly and comes with a convenient carrying case.
Trash Bags: Pack some trash bags to clean up after your picnic. Leave no trace behind to keep the environment clean.
Sunscreen and Bug Spray: Depending on the location and time of your picnic, these can be essential items to ensure your comfort and safety.
Remember these keys to a successful quick picnic preparation. Choose your location wisely, pack delicious and practical food, and bring the right gear. With these tips in mind, you're well on your way to having the perfect picnic. Enjoy!
Did we miss anything in our quick picnic preparation guide? Let us know in the comments below x
(Note: Please be aware that the links provided are affiliate links used to finance this website at no cost to you.)
Latest posts by Alexandra
(see all)