From Material Insights to Top Recommendations, Everything You Need for a Dry and Relaxing Beach Experience
Greetings, fellow beach enthusiasts! If you want to enhance your seaside adventures, you've come to the right place. We're here to discuss the ultimate beach companion – the waterproof pop-up beach tent. But not just any tent; we're focusing on those that can keep you dry and cosy during your beach visits.
Let's delve into our ultimate guide to waterproof beach tents and discover why they're necessary!
Why Waterproofing a Beach Tent Matters
As you may know, beach weather can be a tad unpredictable. One moment you're basking in the warm sunshine; the next, you're caught in a surprise shower. This is where a waterproof beach tent (or baby beach tent) shines. It provides a barrier against harmful UV rays and ensures you and your belongings stay dry during sudden rain or sea spray.
It's an essential kit for your beach trips, guaranteeing your day remains perfect, regardless of what the weather has in store.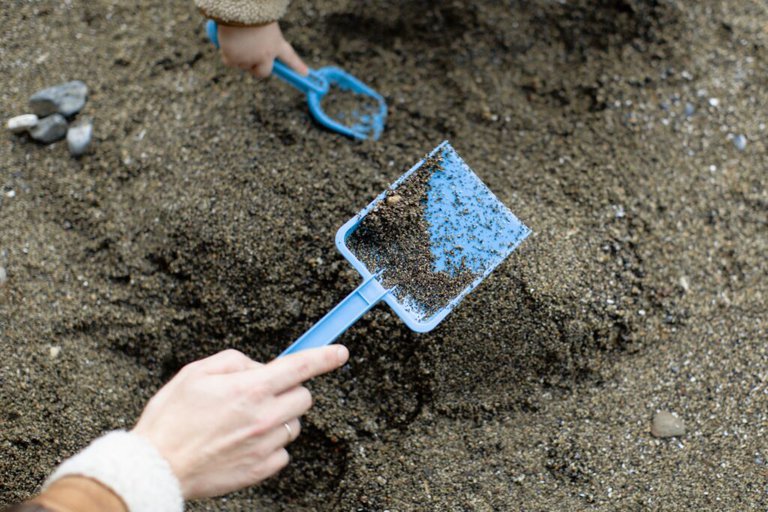 Understanding Your Sun Canopy Waterproofing Levels
Waterproofing isn't a simple yes-or-no affair. There are varying degrees of water resistance, from light rain protection to full-on storm defence. But how do you determine the waterproof level of your beach tent?
This is gauged using a system known as the Hydrostatic Head (HH). If a tent has a HH rating of 1000mm, it can withstand a column of water 1000mm tall for a minute before any water seeps through. The higher the HH rating, the more waterproof the tent. However, you won't usually need the highest ratings for beach use. A beach canopy with flat water and UV resistance is ideal.
Materials and Their Waterproofing Capabilities For Beach Tents
You might be wondering, "Are all beach tents waterproof?" The answer hinges on the material and its treatment. A sun canopy can be crafted from nylon, Polyester, canvas, and polyethene.
Nylon and Polyester are lightweight, making them favoured choices for beach tents. They are naturally water-resistant but can be treated to boost this property. Canvas, while heavier, is highly durable and can be treated to resist water. Polyethene, often used for the tent's base, is naturally waterproof.
How to Verify Waterproofing of Your Beach Gazebo
So, how can you confirm if your beach gazebo is as waterproof as it claims? A straightforward method is the 'spray test'.
Erect your pop-up beach tent, then lightly spray it with a hose. Inspect the inside of the tent to see if any water has penetrated. It's also worth noting that a waterproof beach tent should have sealed or taped seams to prevent water entry at these junctions.
Preserving Your Beach Tent's Waterproofing
Maintaining the waterproof quality of your beach tent can also address another query: "Do beach tents get hot?" Indeed, they can, particularly when the waterproof coating begins to degrade, affecting the tent's ventilation.
To preserve your tent's waterproofing, clean it with a gentle soap and water mixture after each use and let it dry thoroughly before storing it. Never pack away a damp tent, which can lead to mould, damaging the waterproof coating.
If the tent's outer material starts to absorb water instead of repelling it, you can reapply a waterproofing spray.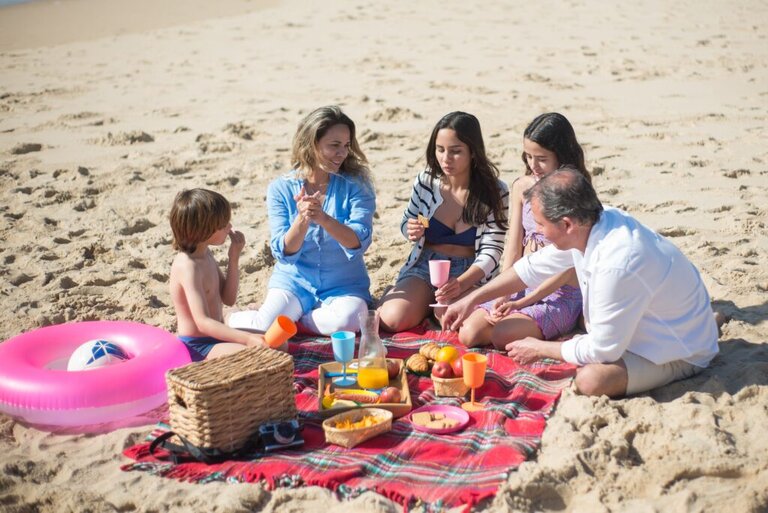 Top Waterproof Beach Tents
It wouldn't be the ultimate guide to waterproof beach tents without helping you understand "Which beach tent is the best?" I have selected some top beach tents and sun canopies known for their superior waterproof qualities.
Sale
Coleman Gazebo, Event Shelter for Garden and…
Sun protection 50+: The gazebo is equipped with the certified Coleman UV guard with SPF 50+ to provide protection against both the sun's ultraviolet rays and also against light rain
Sale
WolfWise 3-4 Person Easy Up Beach Tent UPF 50+…
Easy Setup & Super Stable: The specially designed spring opening system shows the industry-leading level improvement. One person can set up the beach tent easily in seconds. Compared drawstring design, this one is faster, effortless, and saves more time. The 9.5 mm thick fiberglass poles make the tent stronger. Equipped with 3 sandbags, 4 wind ropes and 10 stakes to ensure stability and prevent it from being blown away in the wind.
Glymnis Beach Tent Pop Up 3-4 Person Large…
Ventilation and Breathable – Glymnis beach tent has a zipper curtain,which is made of breathable mesh.You can open the curtain and fix it when you are in hot weather,and close it when the sun is too glare.Additionally,our beach tent has a camping lamp hook,you can also hang the mini fan on it,which is convenient for camping at night.
Night Cat Beach Tent Sundome Beach Sun Shelter UPF…
🌊【Easy Setup】Compared with others, Night Cat Beach Tent just need hook on the 2 poles after it inserted crosswise into the four corners of the tent, it coule be easy to set up or take down within 2 minute
Easthills Outdoors Instant Shader Silver Shelter…
Game-Changing Fabric: Our unique, ultra-reflective fabric provides the key to ultimate tent coolness. The two-part fabric contains a dark interior and an ultra reflective exterior silver coating – blocking 97.5% of UVA and UVB rays (UPF 50+) while offering infrared reflection to prevent heat buildup.
Key Features of Waterproof Beach Tents: A Summary
| Feature | Description |
| --- | --- |
| Why Waterproofing is Important | Hydrostatic Head (HH) rating measures waterproofing level; the higher the HH rating, the more waterproof the tent |
| Levels of Waterproofing | Clean with mild soap, dry completely before storing, and reapply waterproofing spray if needed to prolong the tent's lifespan and efficiency |
| Materials | Nylon and Polyester: lightweight and water-resistant; Canvas: durable and breathable; Polyethylene: extremely durable and waterproof |
| Testing for Waterproofing | Clean with mild soap, dry completely before storing, and reapply waterproofing spray if needed to prolong the tent's lifespan and efficiency |
| Maintaining Waterproofing | Clean with mild soap, dry completely before storing, and reapply waterproofing spray if needed to prolong tent's lifespan and efficiency |
Conclusion of Ultimate Guide to Waterproof Beach Tents
A waterproof beach tent is a game-changer for your seaside adventures, providing a shield from unexpected showers and sea spray. Whether you opt for a lightweight nylon or polyester tent or a more robust canvas or polyethene one, ensure it meets your requirements.
Remember to uphold your tent's waterproofing to extend its lifespan and maintain its optimal performance. And don't forget to conduct a 'spray test' to ensure you're getting your money's worth!
We'd be thrilled to hear from you! Do you have any experiences with different beach tent materials you'd like to share? Do you have any queries about selecting the right waterproof beach tent? Was our ultimate guide to waterproof beach tents helpful – Feel free to drop a comment below or get in touch with us.
In this Ultimate Guide to Waterproof Beach Tents, you've learned about the significance of waterproof beach tents, discovered different materials and waterproofing levels, and learned how to maintain and test for waterproofing.
You also have some top-quality waterproof beach tent suggestions to consider for your next beach day. So, here are too many dry, comfortable, and fun-filled days on the beach!
Latest posts by Alexandra
(see all)
Last update on 2023-12-03 / Affiliate links / Images from Amazon Product Advertising API
This product presentation was made with AAWP plugin.